Crossing the Line: The Role of Thresholds in Successful Stories 
Wednesday, September 13
Ashe County Public Library
8:30 am – 10:30 am
This event is free but registration is required.
Writing Workshop Summary
"In the universe, there are things that are known, and things that are unknown, and in between them, there are doors."
― William Blake
Why does the position of the threshold in literature exert such a compelling hold on our imaginative lives? Why is it a resonant space? Why is it imperative that we create thresholds for our characters? 
Many readers and writers are familiar with Joseph Campbell's representation of the universal pattern of the hero's journey that includes a departure, transformation and return in his seminal work The Hero With a Thousand Faces. Within the 12 or so classic stages of the journey, a hero typically crosses his/her first threshold around Stage 4. Stories like The Odyssey, The Wonderful Wizard of OZ, and The Hobbit come to mind.
Campbell's emphasis on thresholds applies to all good stories. Threshold scenes allow for transformation not only in characters but often in the structure of the narrative as well. "In between" spaces (whether literal, figurative, or both) act as triggers to catapult a character into a place he or she has never been, from which there is no return. Liminal spaces hook readers because they are powerful and common occurrences in our real lives.
In this workshop, we will examine how elements such as atmosphere (setting and tone), pacing, detail, rhythm, imagery, and actions help to create meaningful crossings in stories. Before responding to a writing prompt, participants will examine illustrations for analysis, including a significant threshold scene for each of the three main characters in Susan's novel The Girl From the Red Rose Motel.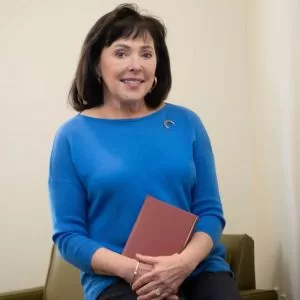 SUSAN ZURENDA
Susan Beckham Zurenda taught English for 33 years on the college level and at the high school level to AP students. Her debut novel, Bells for Eli (Mercer University Press, March 2020; paperback edition March 2021), has been selected the Gold Medal (first place) winner for Best First Book—Fiction in the 2021 IPPY (Independent Publisher Book Awards), a Foreword Indie Book Award finalist, a Winter 2020 Okra Pick by the Southern Independent Booksellers Alliance, a 2020 Notable Indie on Shelf Unbound, a 2020 finalist for American Book Fest Best Book Awards, and was nominated for a Pushcart Prize for 2021. Susan has won numerous awards for her short fiction, including winning the South Carolina Fiction Prize twice. Her second novel, The Girl From the Red Rose Motel, will be published September 5, 2023, by Mercer University Press.  The author lives in Spartanburg, SC.