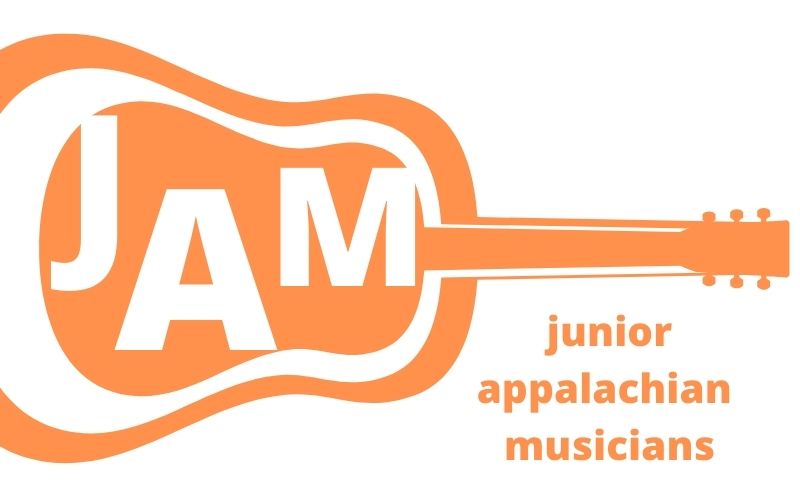 JUNIOR APPALACHIAN MUSICIANS (JAM)
One of the many things to enjoy in Ashe County is the traditional old time music. Passing this musical tradition to the next generation is the purpose of the Ashe County sponsored Junior Appalachian Musicians (JAM) program started in Ashe County in 2001.
The JAM program is available at the Ashe Civic Center. We have a fall and spring semester program. The JAM program offers music to 3rd-8th grade students who want to learn to play banjo, guitar or fiddle.
If you would like to be added to the email for JAM information please email programs@ashecountyarts.org
Ashe County Junior Appalachian Musicians (JAM) End of the Semester Concert
December 15, 6 pm
Ashe Civic Center
JAM students show off what they've learned this semester! This event is free. Donations are accepted in support of the JAM program.
JAM is sponsored by Ashe County Arts Council and is funded, in part, by a Folklife Initiatives Grant from the North Carolina Arts Council, a state agency, and a Wayne Henderson Festival Grant.
PAY JAM FEES ONLINE
If you would like to pay your child's JAM fees online please enter the amount and choose your payment type.
The Arts in Education programs are sponsored by the Ashe County Arts Council and local schools with funding support from a grant from South Arts in partnership with the National Endowment for the Arts, a North Carolina Arts Council Folklife Grant for the JAM Program, a Grassroots Arts Program Grant.  The North Carolina Arts Council is a division of the Department of Natural and Cultural Resources.
During the 2022-2023 school year students will experience: 
• Mask and Mime artist Doug Berky
• Stories and Songs by Roger Day
• Theatre performances by the Atlantic Coast Theatre
• Science is Fun with Zak Morgan
• Missoula Children's Theatre
• Stories and Songs from the Underground Railroad with Reggie Harris
• Residency with artist collective Corn Bread and Tortillas
• Storytelling with Charlotte Blake Alston