AGRICULTURE
SEPTEMBER 7 – OCTOBER 9
Enjoy the work of local and regional artists focused on the theme of Agriculture in Ashe County. Agriculture has played a large role in our county's past, present, and will be essential in the future. This exhibition features paintings, mixed media, and fiber artworks.
Gallery information:
Ashe Arts Center
303 School Avenue, West Jefferson
Hours: Mon-Fri – 10 am – 5 pm, Sat – 10 am – 4 pm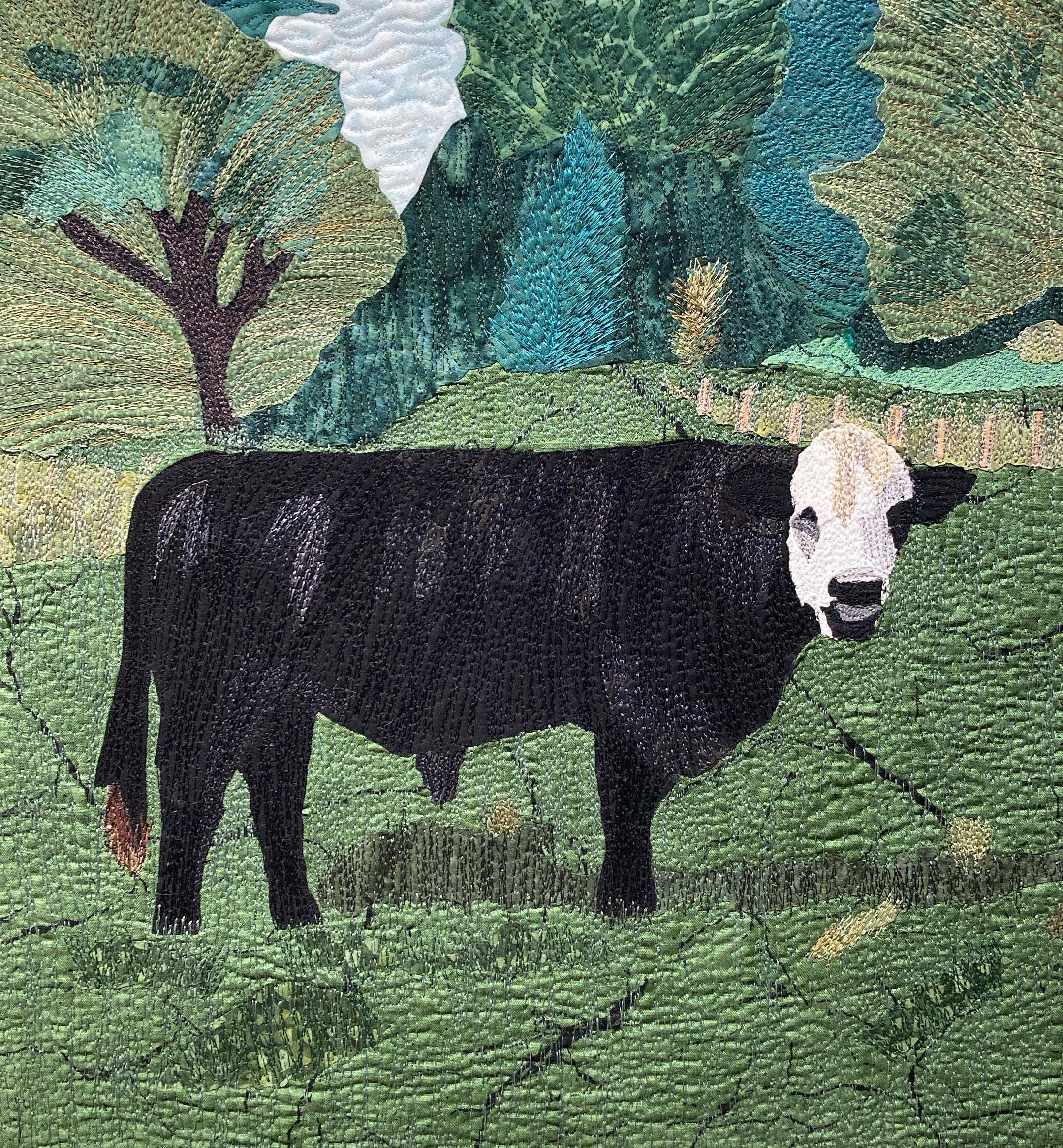 Detail of a fiber work by Theresa Early Curd
2022 EXHIBITS AT THE ASHE ARTS CENTER
BEST OF THE BLUE RIDGE
OCTOBER 11 – NOVEMBER 17 | ANNUAL JURIED EXHIBITION WITH PRIZES! OPEN TO SUBMISSIONS, CLICK HERE TO FIND OUT MORE
TREE FEST & MINIATURES
NOVEMBER 21 – DECEMBER 31 |  OPEN TO SUBMISSIONS, CLICK HERE TO FIND OUT MORE
DO YOU LOVE TO DECORATE CHRISTMAS TREES? WE'D LOVE TO CHAT WITH YOU ABOUT PARTICIPATING IN TREEFEST!

Contact Info
303 School Ave., West Jefferson, NC, 28694
336-846-2787
info@ashecountyarts.org
Hours: Monday-Friday 10am-5pm
Saturday 10am-4pm
Our Mission
The mission of the Ashe County Arts Council is to enrich the cultural life of the region.
Support Ashe Arts
Your contribution to the Ashe County Arts Council will allow the arts to flourish and grow in Ashe County.