The Jane Lonon Legacy Fund was established in 2019, to recognize and honor the dedication and hard work of Jane Lonon, retired Executive Director of the Ashe County Arts Council with the mission of expanding on Lonon's success in the development of the arts in Ashe County. The annual Jane Lonon Legacy Grant supports projects that feature the fine arts, performing arts or heritage arts of the Appalachians in Ashe County.
Proposals submitted should address one of the following objectives:
1) Extending arts activities and opportunities to people throughout Ashe County
2) Contributing to the economic development in Ashe County through the arts
3) Celebrating the multiple identities of people and families of Ashe County
Applications will be considered from non-profits, businesses, individuals, churches, performers and social organizations that wish to launch innovative arts projects that will benefit Ashe County. Grants up to $2,500 are available. Funded activities must take place between May 1, 2022 – April 30, 2023
PAST GRANT RECIPIENTS
In 2020, a $2500 Jane Lonon Legacy grant was awarded to the Ashe County Connectivity Project for the creation of a mural located on the Park Office Building at the New River State Park, Wagoner Access. The project will be the first of a series of murals that will connect the arts and nature with the goal of enhancing tourism, awareness of the county's natural assets and the local economy.
In 2021, a $2500 Jane Lonon Legacy Fund Grant was awarded to the Greater Lansing Area Development (GLAD) organization for a community mural honoring Lansing, NC native and American folk singer and songwriter, Ola Belle Reed. The GLAD Mural project engaged local artists Whitney Landwehrmann and Joni Ray to create the community mural. Due to Covid-19, the completion date of the murals has been extended to Spring, 2022.
PEASE READ GUIDELINES BEFORE APPLYING. The 2022 application deadline is March 7, 2022 at 5 pm. The Ashe County Arts Council will facilitate the grant from the Jane Lonon Legacy Fund. For questions or more information, please contact the Arts Council at (336) 877-2787 or director@ashecountyarts.org.
Jane Lonon Legacy Grant Guidelines Here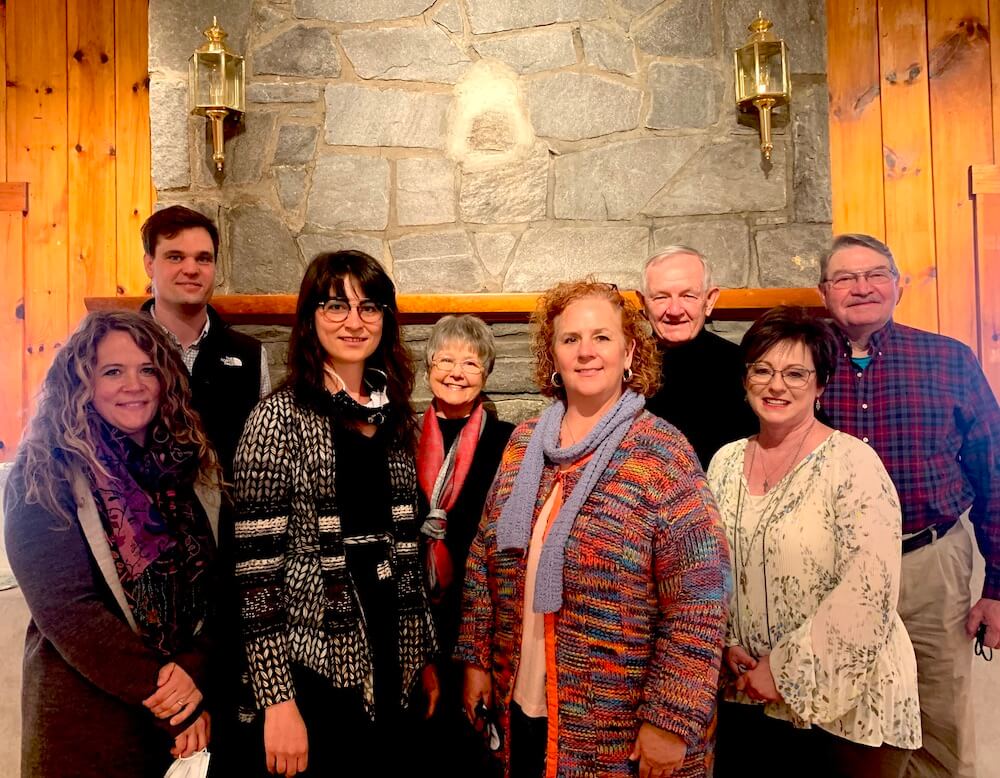 Left to right in front: Andrea Connell, JLLF committee member, Joni Ray, artist; Rene Shuford, Project Manager GLAD, Kitty Honeycutt, JLLF committee member, back row: Jeff Fissel, Executive Director Ashe County Arts Council; Jane Lonon, retired Executive Director Ashe County Arts Council; Dave Eastburn, JLLF committee member; Wayne Johnson, JLLF committee member.