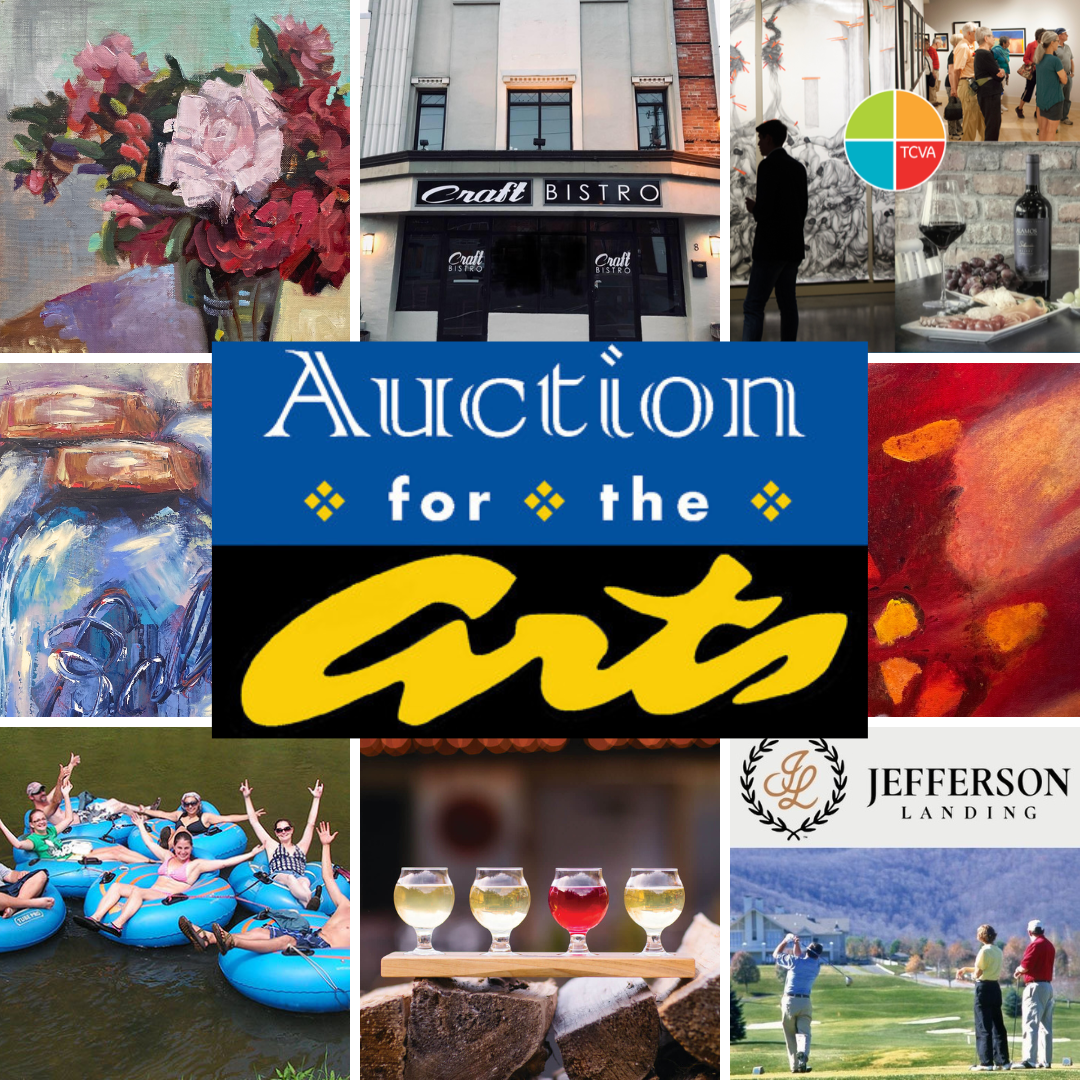 2023 Online Auction for the Arts
Dates: June 1 – 11, 2023
The 2023 Online Auction for the Arts is a wonderful way to support Ashe County Art's Council's programming!
Thank You to Our Donors
We'd like to give all our donors that gave items and experiences a huge shoutout for their generousity in making this auction a success. As always, we are touched by the community support for the Arts!
Supporting the Arts in Ashe County
100% of your donations support making the arts and cultural events in Ashe County possible!
OUR MISSION
Ashe County Arts Council exists to enrich the cultural life of the region by nurturing and supporting the arts.
The Arts Council offers leadership, collaboration & growth through the arts. The ACAC operates two facilities in Ashe County. A historic WPA building, the Ashe Arts Center, in downtown West Jefferson, and the Ashe Civic Center, a 282 seat theatre space, also serves as the home of the Ashe County Little Theatre. These 2 facilities offer numerous options for arts programming.  In addition to offering year-round art experiences in these spaces, Ashe County Arts Council offers programming at other sites such as the public school systems, the Ashe Park, the West Jefferson Farmers Market, and other community spaces.
The Arts play a fundamental role in the quality of our lives and local culture. Additionally, a strong arts presence has a positive effect on the local economy by encouraging tourism and providing jobs for local creative economy workers.