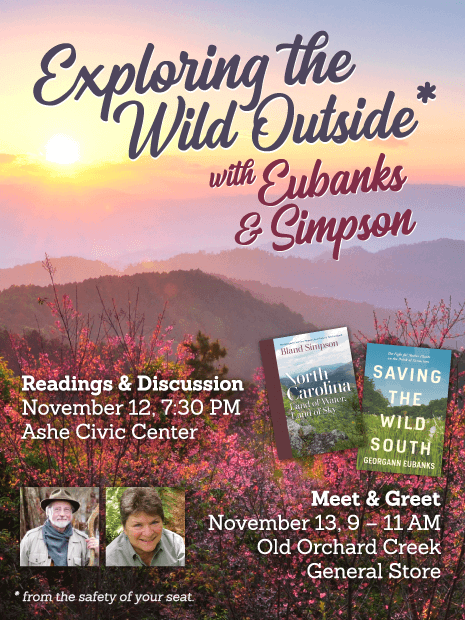 Not to be deterred by pandemics or other challenges, On the Same Page Literary Festival is still celebrating books in Ashe County!
Join us for Exploring the Wild Outside with Georgann Eubanks and Bland Simpson, two wonderful North Carolina writers. These events are free and open to the public. For more information call 336-846-2787.
READINGS & DISCUSSION
Friday, November 12th, 7:30 pm
Ashe Civic Center
(Please note that Ashe Civic Center requires proof of vaccine or a negative covid test to enter and asks that audience members wear masks during events.)
MEET & GREET
Saturday, November 13th, 9 am – 11 am
Old Orchard Creek General Store
Georgann Eubanks, our longtime festival friend and author of the "Literary Trails" collection and "The Month of Their Ripening," is launching her latest book, "Saving the Wild South: The Fight for Native Plants on the Brink of Extinction."
And Bland Simpson, author of numerous books about the Carolinas and celebrated member of the Red Clay Ramblers band, will join Georgann to read, discuss, and sign his own latest, "North Carolina: Land of Water, Land of Sky."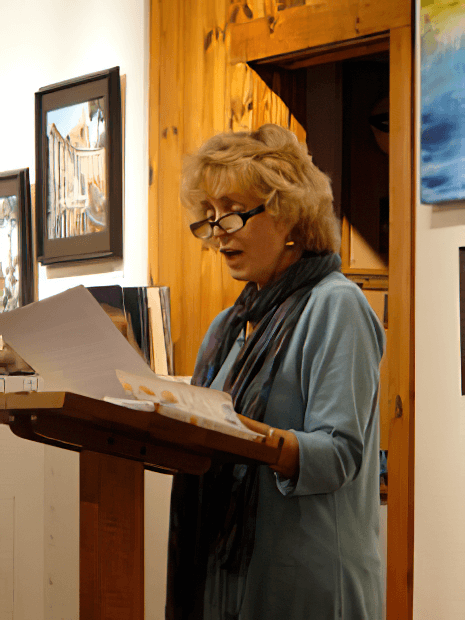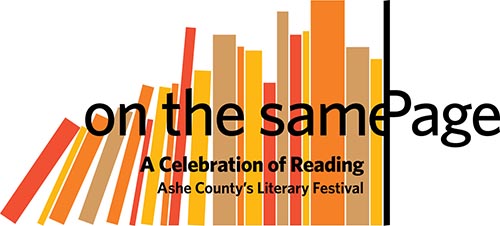 ASHE COUNTY'S LITERARY FESTIVAL WILL RETURN SEPTEMBER 14-17, 2022
Each year, the On the Same Page Festival takes on a unique theme and flavor. The theme is planned and intentional and provides a thread that is woven throughout the festival. The flavor is organic, developing naturally from the combination of people and special events that are part of the festival, as well as the spirit of the mountain community in which it is held. Readings, writing workshops, discussions, visual art, performance art, film, spoken word, craft, food, and more blend together each year to become the special experience that is On the Same Page.
A COMMUNITY FESTIVAL
Besides celebrating the library, the arts in Ashe County, and 'close-to-home' authors, ON THE SAME PAGE is intended to expand the reading experience of all citizens of Ashe County, regardless of age and interest. Each year, the Arts Council sponsors a full range of performers in Ashe County Schools that connect to the festival and focus on literature and the importance of reading and writing.
The On the Same Page Literary Festival is made possible through the generosity of organizations, businesses, and individuals who believe in the power and beauty of the written word. One special group of individual donors is our PAGE TURNERS. Each year, they provide a large share of support for our Festival! If you enjoy the Festival, consider becoming a PAGE TURNER. During the events, any Festival volunteer with an OTSP name tag can give you more information. Learn more about how you can help HERE or call the Ashe Arts Center at 336-846-2787.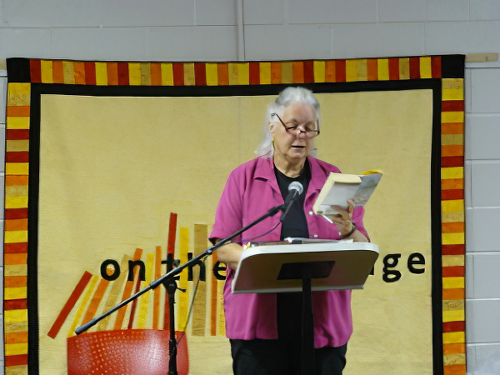 ASHE COUNTY: THE COOLEST CORNER OF NORTH CAROLINA
In Ashe County, we take our celebration of the outdoors and the arts seriously! We are in the High Country of northwestern North Carolina, and West Jefferson is our largest small town. Ashe County is home to the New River, Mount Jefferson State Natural Area, Pond Mountain, and the Bluff Mountain Preserve. Whether you enjoy hiking, biking, canoeing, kayaking, fishing, tubing—or just taking in our spectacular views—you will not be disappointed.
You won't have to be here long to know the arts are a big part of what makes this community so delightful. From our Barn Quilt Trails to a thriving community theater group, from mountain music to an arts district filled with unique galleries and public art, Ashe County offers an unexpected and delightful arts experience.
For information on lodging, restaurants, shopping and more:
arlibrary.org/ashe
ashechamber.com
ashecountyarts.org
ashefarmersmarket.com