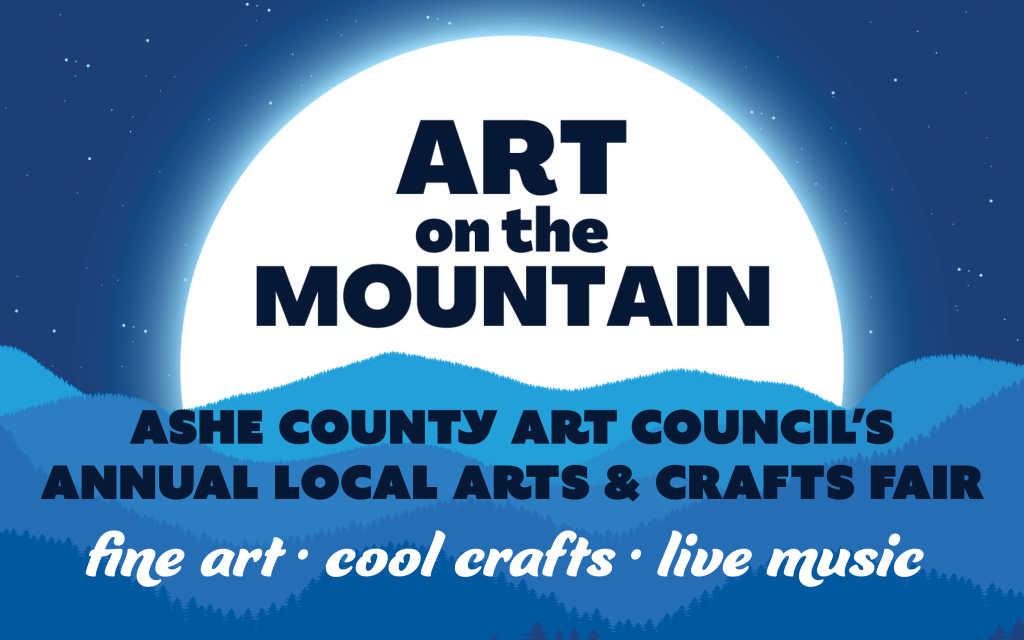 ART ON THE MOUNTAIN
SATURDAY SEPTEMBER 24, 2022
10am – 4pm
Ashe County Arts Council will sponsor Art on the Mountain on September 24, 2022. Over twenty-five artists and craft persons will set up their creative wares on the grounds of the Ashe Arts Center in West Jefferson. Holiday gift ideas, fall theme items, unique art pieces, crafts and more will be for sale. Several artists will be demonstrating their artwork including basket weaving, quilting and wood-working.
The event will include LIVE music!  Join us for a great day of fun!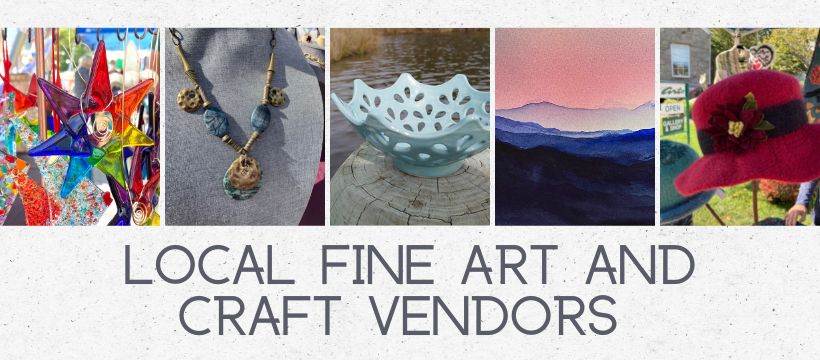 VENDOR LIST
*Francine Barr – jewelry
*Cindy Berry – bark baskets
*Theresa Early Curd – fiber art
*Lynell Dodge – jewelry
*Katherine Greene – art journals, desk decor
*Melody Haven – contemporary jewelry
*Chris Hansen – tie dyed designs
*High Country Figurative Artists – art dolls, figures
*Kate Kedzierksi – wooden trinket boxes
*Denise Lawless – fiber arts
*Patricia Leonard – wood burning
*Birgitta McGalliard – Swedish inspired décor, book
*Theresa McGrath – jewelry and pottery
*Barbara Moore – pottery and porcelain
*Diane Newby – beach glass art
*Bob Piastuch – handcrafted wood items
*Pottery Place – Sara Harper and Tina Duffy – pottery
*Cheryl Roberts – fiber art
*Bob Schindler – metal work and sculpture
*Cher Shaffer – folk art
*Adrienne Sherrow – jewelry, mixed media
*Linda Shoemake – book
*Linda Smith – fiber art
*Barbara Sox – baskets
*Tom Thorndike – leather goods
*Paula Williams– baked goods
*Amalia Yosefa – watercolor paintings

Contact Info
303 School Ave., West Jefferson, NC, 28694
336-846-2787
info@ashecountyarts.org
Hours: Monday-Friday 10am-5pm
Saturday 10am-4pm
Our Mission
The mission of the Ashe County Arts Council is to enrich the cultural life of the region.
Support Ashe Arts
Your contribution to the Ashe County Arts Council will allow the arts to flourish and grow in Ashe County.