ARTIST SUPPORT GRANTS
---
For artists of all disciplines.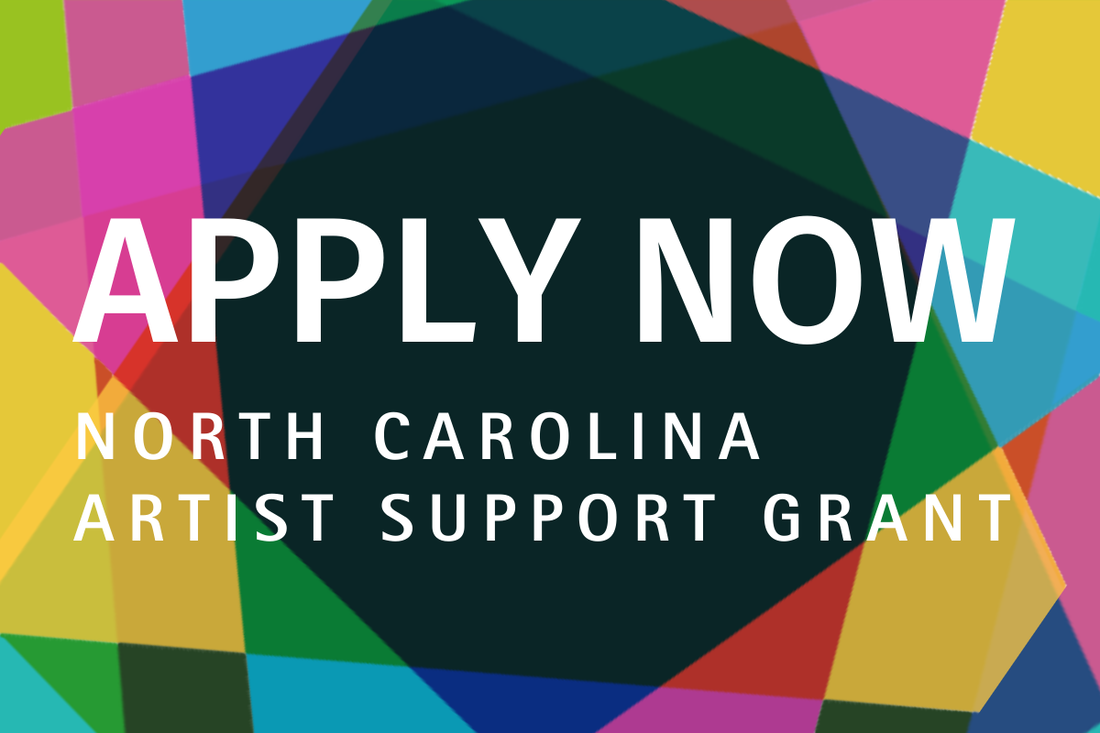 THANK YOU TO NC ARTS FOR MAKING THIS GRANT POSSIBLE! 
2023-2024 Timeline:
Applications Open: April 2023
Application Deadline: August 28, 2023, 5 pm

In-Person Information Session:
Monday, July 24, 6 pm
Ashe Civic Center
962 Mount Jefferson Rd, West Jefferson, NC
County Emails for Questions: 
Ashe: Rebecca Williams 
Alleghany: Cynthia Grant 
Watauga: Amber Bateman 
Wilkes: Marina Baxley 
Please download the powerpoint from the NC Art Council designed to assist applicants by clicking the button below.
Grant awards to artists generally range from $500 to $3000, depending on the amount of money each consortium raises, the number of applicants, the number of artists selected, and the types of projects funded.
Please do not submit requests seeking more than $3000. It is very rare that we even give that much. Your project may exceed $3000 but you will need to include how you intend to raise the difference between what we give and what you need.
Types of fundable projects include:
Creation of a new work;
Purchase of equipment;
Professional development workshops;
Travel support for expenses associated with a professional opportunity such as participating in an exhibition or a conference;
Development or upgrading of promotional materials such as brochures, DVDs, CDs, and websites.
Artist Support Grant Application closes August 28, 2023
ARTIST SUPPORT GRANTS AWARDED
The Ashe County Arts Council is pleased to announce awardees of the Artist Support Grants for 2022–2023. These grants support artists in all disciplines with funding for projects that will have a significant impact on the advancement of their professional artistic careers. The Artist Support Grant program is managed through a partnership with Alleghany Arts Council, Ashe County Arts Council, Watauga Arts Council and Wilkes Art Gallery to serve artists in Alleghany, Ashe, Avery, Watauga, and Wilkes counties. Funding is provided by the North Carolina Arts Council.
Awardees for the 2022-2023 Artist Support Grants are Benjamin Erlandson, (Alleghany), Andrew Arend, Patricia Leonard, Ian Wilson, (Ashe), Nicolas Cline, Travis Donovan, William Graham, Nikolas Hermanovski, Scott Ludwig, Elizabeth Wilson, Frankie Flood, Daniel Rich, (Watauga), and Carol Patton, (Wilkes).
The 2023-2024 Artist Support Grant Cycle Guidelines will be announced in 2023.
We are a designated county partner of the NC Arts Council
These grants are funded by the North Carolina Arts Council, a division of the Department of Natural and 
Cultural Resources.