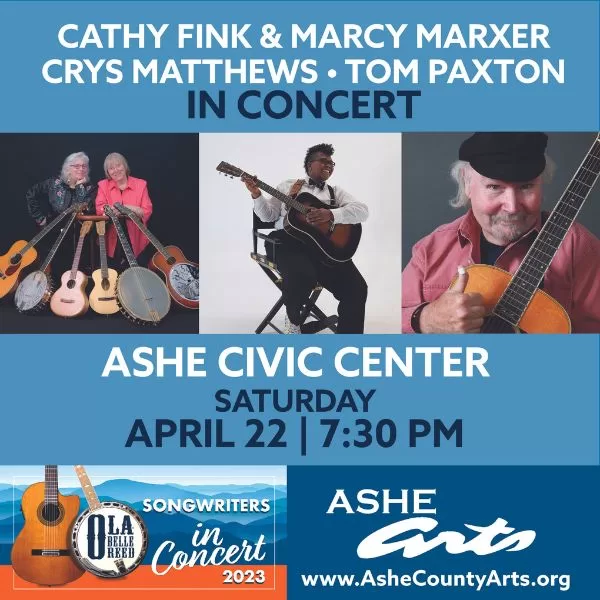 Saturday, April 22
7:30 pm, Ashe Civic Center
Tickets: $20 Adult | $7.50 Student
(Includes sales tax and fees.)
Tom Paxton, GRAMMY Lifetime Achievement Award Winner, joins GRAMMY Award winners Cathy Fink & Marcy Marxer and Bernard Ebb Songwriting Contest winner Crys Matthews in concert. Three generations of songwriting royalty share the stage with their hits, their current work and collaborations.
Tom Paxton was one of the original songwriters in the folk boom of the 1960's, writing both political commentary, comedy and songs that everyone from Pete Seeger to Dolly Parton to Johnny Cash recorded. "The Last Thing On My Mind" and "Ramblin Boy" have both become classics. Cathy & Marcy's music straddles between traditional folk and Appalachian styles along with western swing, country and bluegrass. They have both won the John Lennon Songwriting Contest and have 4 GRAMMY Awards between them. Crys Matthews is a social justice warrior, writing and singing anthems for our times. These musicians have worked on each others albums, written songs together and will showcase a wide spectrum of new songs in concert.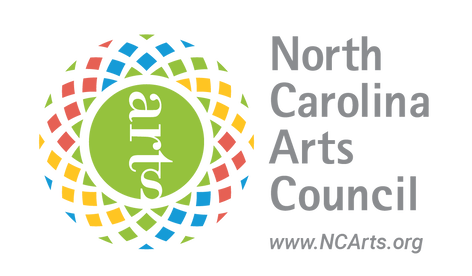 This project was supported by the North Carolina Arts Council, a division of the Department of Natural and Cultural Resources, with funding from the National Endowment for the Arts.