Friday, September 15
2:00 pm – 2:45 pm
Ashe County Public Library
This event is free & open to the public.
Registration is not required.
Join us for a reading with author Marjorie Hudson whose debut, Indigo Field, is a novel of the contemporary South and the weight of centuries of hidden history. Indigo Field has already won attention from Southern writers and influencers. There will be time for Q&A after the reading.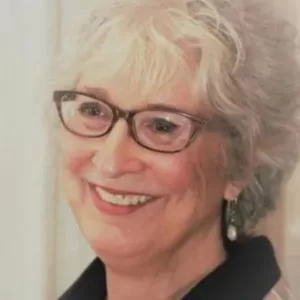 MARJORIE HUDSON
Award-winning author and educator Marjorie Hudson was born in the Midwest, grew up in Washington, DC, and now lives in rural North Carolina. Her debut novel Indigo Field uses the voices of trees, the spirits of the dead, and a community of present-time characters to confront issues of justice and past crimes against Black and Indigenous people in the South. Her story collection Accidental Birds of the Carolinas explores the lives of newcomers encountering the South, and her creative nonfiction mosaic Searching for Virginia Dare digs into the disappearance of America's first colony through research, travelogue, interview, and memoir. Her work raising awareness of enslaved poet George Moses Horton earned her the Sarah Belk Gambrell Artist-Educator Award. Hudson lives with her husband Sam and dog DJ on a century farm in Chatham County, where she mentors writers and reads poetry to trees. https://www.marjoriehudson.com/