This is a week-long residency that engages local children in the theatre experience. MCT productions are complete with costumes, scenery, and props. There is a $25 fee per cast member to help fund the cost of this learning experience.
Auditions: Monday, October 16, from 3:30 – 5:30 pm at Ashe Civic Center in the auditorium. Those auditioning should arrive by 3:15 pm and plan to stay the full two hours. 
Rehearsals: Tuesday – Friday, 3:30 to 8 pm
Performances: Saturday, October 21 at 3:00 and 7:30
Tickets are $10 for adults and $5 for students. Tickets are available for purchase at the door and seating is general admission.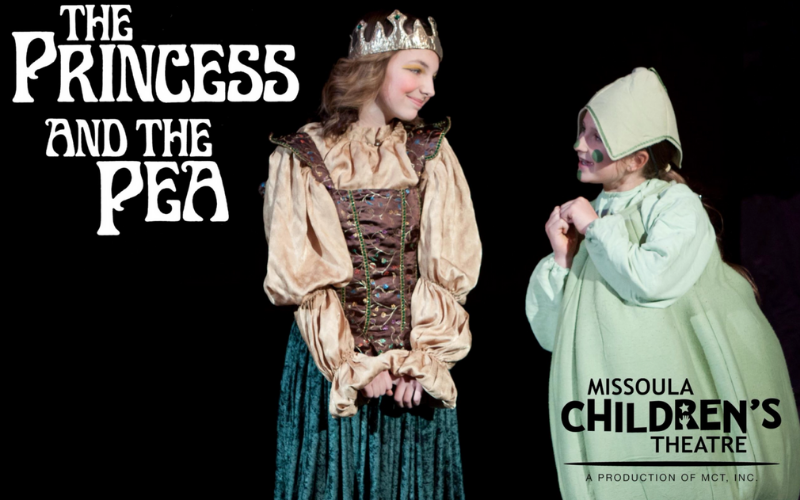 Among the roles to be cast are the Princess, the Pea, King and Queen Size of Riverdom, Storm King and Snow Queen of Glacierdom, the Prince, the mischievous Jack Frost, the citizens of Riverdom and Glacierdom, the Dust Bunnies, some wannabe Princesses not to mention some meddling leprechauns.   All students, ages  entering 1st through 12th grade, are encouraged to audition. No advance preparation is necessary. Assistant Directors will also be cast to aid in rehearsals throughout the week and to take on essential backstage responsibilities.