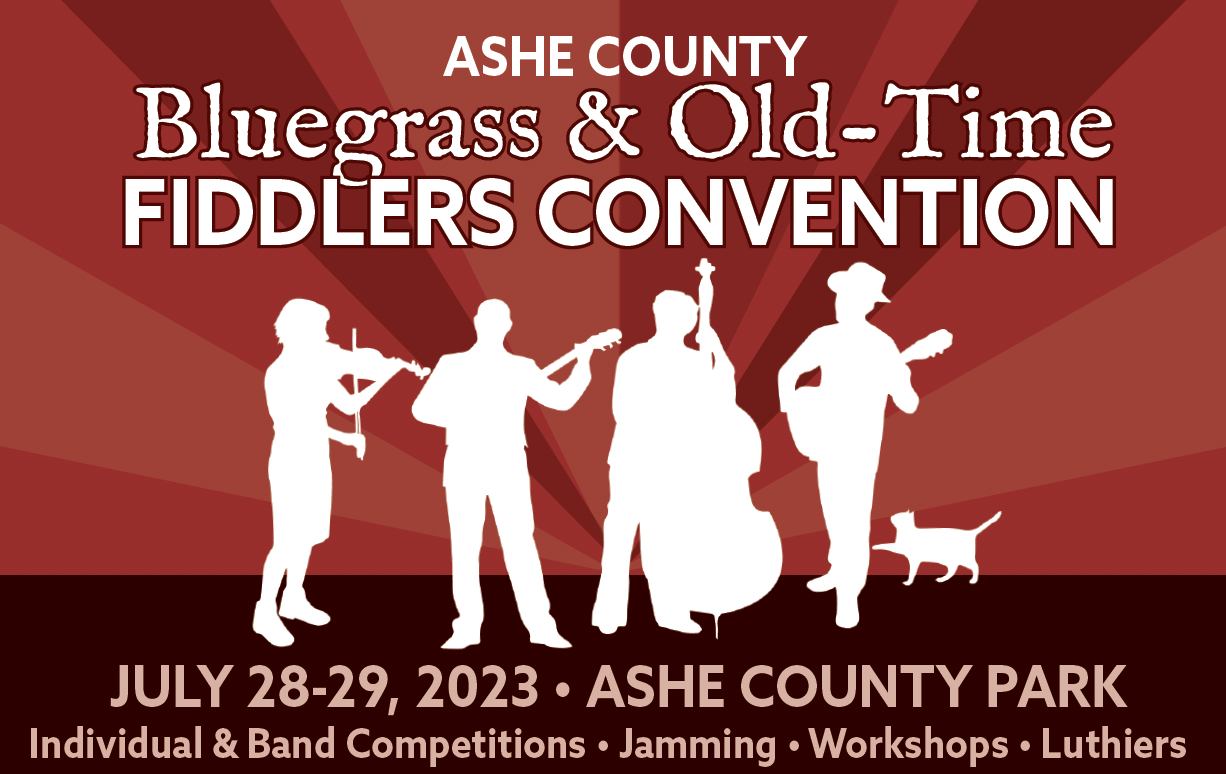 Join us at the Ashe Park on July 28-29 for the annual Fiddlers Convention. Focused on honoring the Old Time and Bluegrass music of the mountains – and the musicians who make it. The Convention will be held at Ashe County Park in Jefferson offering camping, food cooked on site, and individual and band competitions – featuring great music and cash prizes!
Friday Night Concert Schedule 
6:30PM – Crooked Road Ramblers
7:45 PM– Kelley and the Cowboys
Tickets are available for purchase at the gate, cash or check only, no cards! Online sales have closed. If you purchased your tickets online they are available at the gate at Will Call.
$10 day pass, $15 weekend
Children 12 and under free with paying adult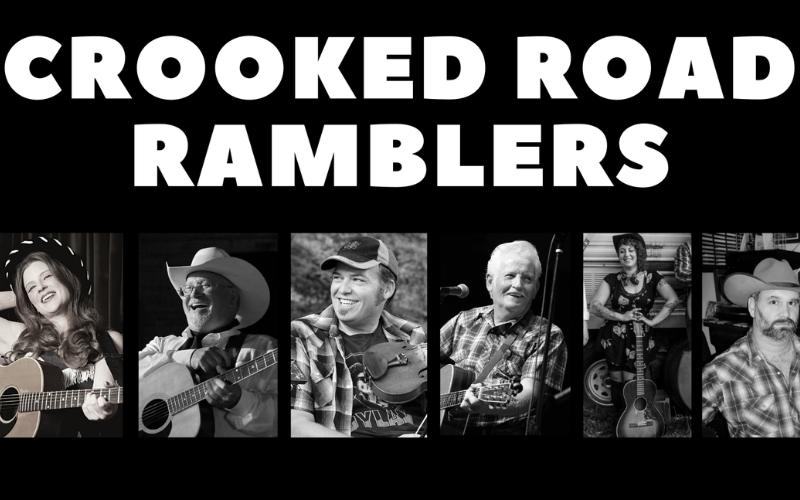 The Crooked Road Ramblers are an old-time band from the Blue Ridge Mountains, steeped in the traditional music of the area. You can find them providing a mixture of instrumental dance music, old ballads and traditional country and bluegrass at notable venues across the region like the Carter Family Fold, Houstonfest, the Albert Hash Memorial Festival, and the Wayne Henderson Festival They have won 1st place in the old-time band category at the Ashe County, Alleghany County, Laurel Bloomery, Fries & Union Grove Fiddlers Conventions in addition to being named the old time instrumental group of the year at the Blue Ridge Acoustic Uprising.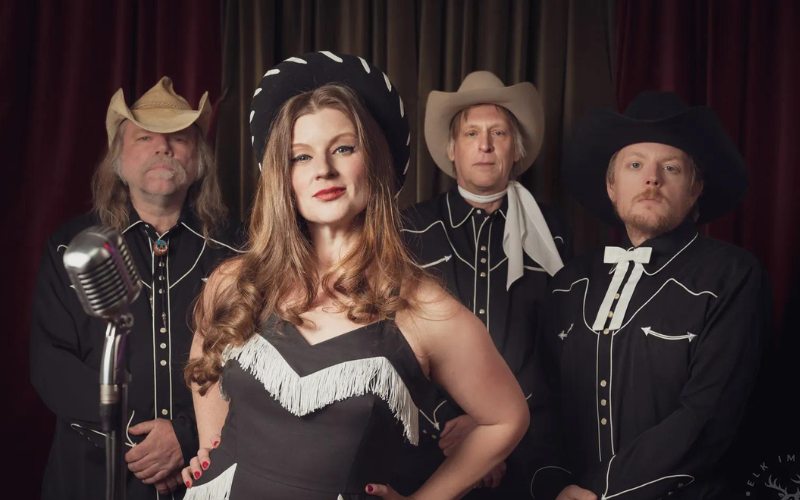 If you love real country music, the kind they used to make in the heyday of classic country, you are in the right place! Kelley has been called "more Patsy Cline than Patsy Cline" by The Raleigh News and Observer, and said to have "a barn burnin' attitude with the boots to match." Founded in 2005 by female vocalist and multi-instrumentalist Kelley Breiding, Kelley and The Cowboys are a 4 piece band from NC who put their signature sound on old standards and original music in a style heavily influenced by early forms of western swing, rockabilly, country, and blues. They are hell bent on making the very best vintage country music in an age where so much of it's tradition has been washed out and forgotten. Come enjoy a trip through this music time machine!