October 12, 2023 at 7:30 pm
Ashe Arts Center
General Admission Seating
$18.50 adult, $7.50 Students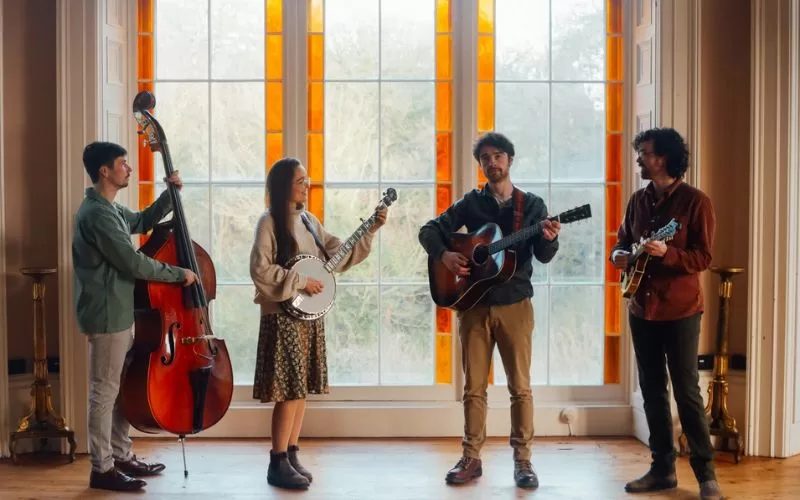 "They make a truly gorgeous sound and play with such intuition as only a family can do." – Cara Dillon
Cup O'Joe is a progressive folk and bluegrass band founded and based in Northern Ireland by three siblings Tabitha, Benjamin and Reuben Agnew, later joined in 2019 by Tabitha's husband David Benedict. Their unique mix of original compositions and re-imagined traditional songs paired with their lively performances has given them a growing presence in the acoustic music scene surrounding Ireland, The United Kingdom, Mainland Europe, and beyond.
Their quartet lineup features tight sibling harmonies, tasteful arrangements, compelling originals and virtuosic solos. Tabitha Benedict on banjo, Reuben Agnew on guitar, David Benedict on mandolin and Benjamin Agnew on bass.
This band has toured extensively in Ireland, The UK and Europe. Cup O'Joe have made their name known among the folk and bluegrass circuit internationally, with appearances at Celtic Connections, IBMA in North Carolina, and the Omagh Bluegrass Festival in their neighboring county.