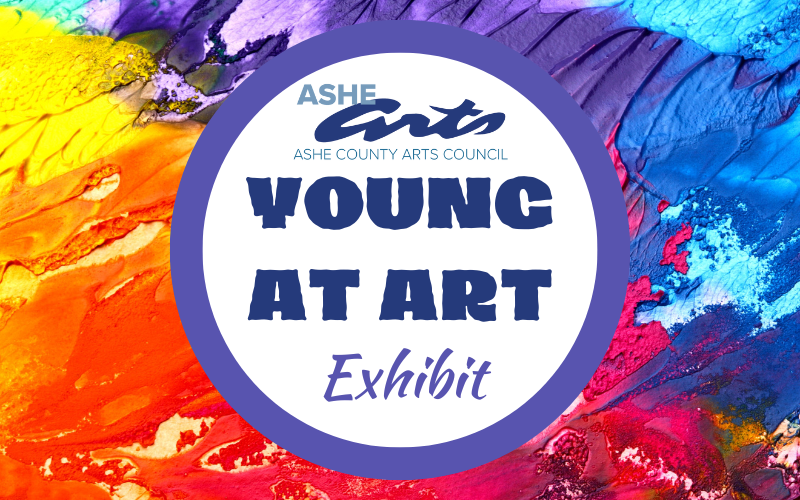 March 13 – April 22, 2023
Reception: Friday, March 17, 5 – 7 pm
Attention all parents of young artists in Ashe County! We invite you to submit your child's artwork for our annual 'Young at Art' exhibit. This exciting event provides a unique opportunity for your child to showcase their creativity and talent in a professional gallery setting.
We welcome artwork from students ages 5-18, of all skill levels and artistic backgrounds. This is a wonderful chance for your child to gain recognition and exposure for their artwork, while also experiencing the thrill of seeing their work on display for all to see.
At 'Young at Art', we celebrate the unique perspectives and innovative techniques of young artists, and we believe that every child has the ability to create beautiful and meaningful art. By submitting your child's artwork for the exhibit, you are supporting their artistic growth and providing them with a platform to share their vision with the wider community.
Don't miss this amazing opportunity to showcase your child's talent and creativity. Submit your child's artwork and join us at 'Young at Art'!

Guidelines:
Original artwork, limit 2 per student
Framed and ready to hang or display on pedestal
Not previously exhibited at Art Center
Works can be for sale, with 25% retained by the gallery or marked not for sale (NFS)
Painting, drawing, photography, fibers, pottery, and sculpture accepted
Delivery:
Ashe Arts Center
Monday, March 13 & Tuesday March, 14: 10 am – 5 pm
Pick-Up:
Monday, April 24: 10 am – 5 pm
The Arts Council retains the right not to hang all pieces submitted.