Meet our 2023 Ola Belle Reed Songwriters Retreat Instructors!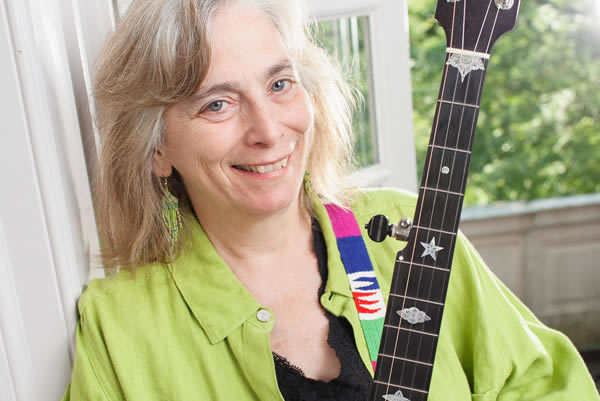 Cathy Fink – Artistic Director – GRAMMY Award Winner, Cathy has won the John Lennon Songwriting Contest, International Songwriting Competition, Mid-Atlantic Songwriting Contest and has recorded 48 albums in her 48 year career, mostly with partner Marcy Marxer. Influenced by folks like Tom Paxton, Alice Gerrard, Pete Seeger and Ola Belle Reed, she writes what she wants in whatever style suits her from bluegrass to swing and from folk to rock.  Her songs have been featured on NPR as commentaries and have helped propel the SHOUT AND SHINE diversity movement in the bluegrass world. She has been nominated for 12 consecutive GRAMMY Awards and her two GRAMMY's say "Artist, Engineer, Producer", but the title she likes best is "Social Music Conductor." www.cathymarcy.com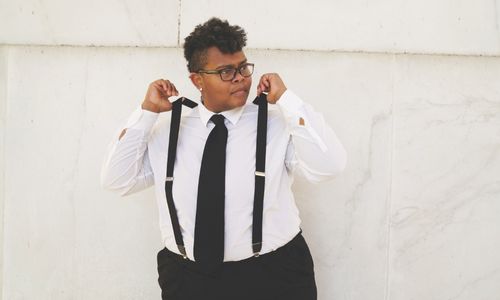 DC's Crys Matthews is nothing if not ambitious. In August, she simultaneously released both a new full-length album, The Imagineers and an EP, Battle Hymn For An Army Of Lovers. These collections showcase two sides of Matthews' dynamic songwriting; The Imagineers is a selection of thoughtful songs about love and life while Battle Hymn For An Army Of Lovers tackles social justice themes. Songs from both projects have already won her recognition and awards. She was one of ten finalists (from a pool of 5,000) in this year's NewSong Music Competition and, after performing at Lincoln Center on November 30th she was named grand-prize winner. Matthews also won the People Music Network's Social Just Songs contest at the Northeast Regional Folk Alliance.
Matthews blends Americana, folk, jazz, blues, bluegrass and funk into a bold, complex performance steeped in traditional melodies and punctuated by honest, original lyrics. Having been compared to everyone from Toshi Reagon to Tracy Chapman to Ruthie Foster, Matthews' eclectic infusion of genres has won her honorable mentions at the 2013 and 2014 Mid-Atlantic Song Contest and extensive radio play from Woman of Substance radio to WTJU-Charlottesville and WMRA-Harrisonburg to KBOO-Portland. Matthews has shared stages with Melissa Ferrick, Chris Pureka and Liz Longley, as well as several regional artists such as Owen Danoff, Eliot Bronson, and Heather Mae.
Equally at home in an acoustic listening room as she is on stage at large music festivals, Matthews has quickly gathered a loyal following on the east coast playing such prestigious venues as The Birchmere, The Hamilton, and Jammin' Java. Matthews' festival and showcase roster has included BMI's Island Hopper Songwriter Festival, the 40th Michigan Womyn's Music Festival, Folk Alliance International, 30A Songwriters Festival, Northeast Regional Folk Alliance and many more.
A prolific lyricist and composer, Matthews has found inspiration in her surroundings; from driving through the Blue Ridge Mountains to the compelling and heart-breaking love story of Richard and Mildred Loving. Thoughtful, realistic and emotional, Matthews' songs speak to the voice of our generation and remind us why music indeed soothes the soul.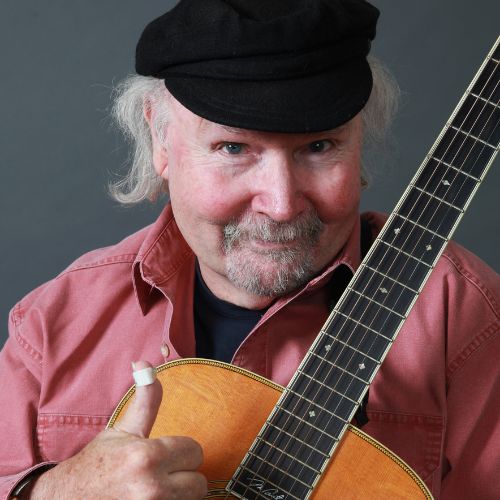 TOM PAXTON
Tom Paxton has become a voice of his generation, addressing issues of injustice and inhumanity, laying bare the absurdities of modern culture and celebrating the tenderest bonds of family, friends, and community.
In describing Tom Paxton's influence on his fellow musicians, Pete Seeger has said: "Tom's songs have a way of sneaking up on you. You find yourself humming them, whistling them, and singing a verse to a friend. Like the songs of Woody Guthrie, they're becoming part of America." Pete goes on: "In a small village near Calcutta, in 1998, a villager who could not speak English sang me What Did You Learn In School Today? in Bengali! Tom Paxton's songs are reaching around the world more than he is, or any of us could have realized. Keep on, Tom!"
Guy Clark adds: "Thirty years ago Tom Paxton taught a generation of traditional folksingers that it was noble to write your own songs, and, like a good guitar, he just gets better with age." Paxton has been an integral part of the songwriting and folk music community since the early 60's Greenwich Village scene, and continues to be a primary influence on today's "New Folk" performers. The Chicago native came to New York via Oklahoma, which he considers to be his home state. His family moved there in 1948, when Tom was 10 years old, and he graduated from Bristow High School and The University of Oklahoma, where he majored in drama while his interest in folk music grew and eventually predominated.
Brought to New York courtesy of the US Army, Tom remained there following his discharge. His early success in Greenwich Village coffeehouses, such as The Gaslight and The Bitter End, led to an ever-increasing circle of work. Then in 1965 he made his first tour of the United Kingdom — the beginning of a still-thriving professional relationship that has included at least one tour in each of the succeeding years.
He has performed thousands of concerts around the world in countries such as Australia, New Zealand, Japan, Hong Kong, Scandinavia, France, Italy, Belgium, Holland, England, Scotland, Ireland and Canada. That these fans still enjoy his work is a testament to the quality of his recent work, and to the enduring power of modern standards like The Last Thing On My Mind, Ramblin' Boy, Bottle Of Wine, Whose Garden Was This?, Goin' To The Zoo and The Marvelous Toy. Paxton's songbooks, critically acclaimed children's books (available from HarperCollins – see the page for children), award- winning children's recordings, and a catalog of hundreds of songs (recorded by artists running the gamut from Willie Nelson to Placido Domingo), all serve to document Tom Paxton's 40-year career.
Tom received a 2009 Lifetime Achievement Award from the Recording Academy during the 51st Annual GRAMMY® Awards. He was nominated for a GRAMMY for Comedians and Angels in 2007, and Live in the U.K. in 2006. He was also nominated for GRAMMYS in 2003 for his Appleseed Records CD, Looking For The Moon, and in 2002 for his children's CD, Your Shoes, My Shoes. He has received the Lifetime Achievement Award from ASCAP, and a Lifetime Achievement Award from the BBC in London.
Tom Paxton's place in folk music is secured not just by hit records and awards, but by the admiration of three generations of fellow musicians. An internationally recognized and loved cultural figure, he has always chosen goodwill over commercial success. He is one of the great songwriters of the last century and will be reckoned as one of the greats in this new century, as well.