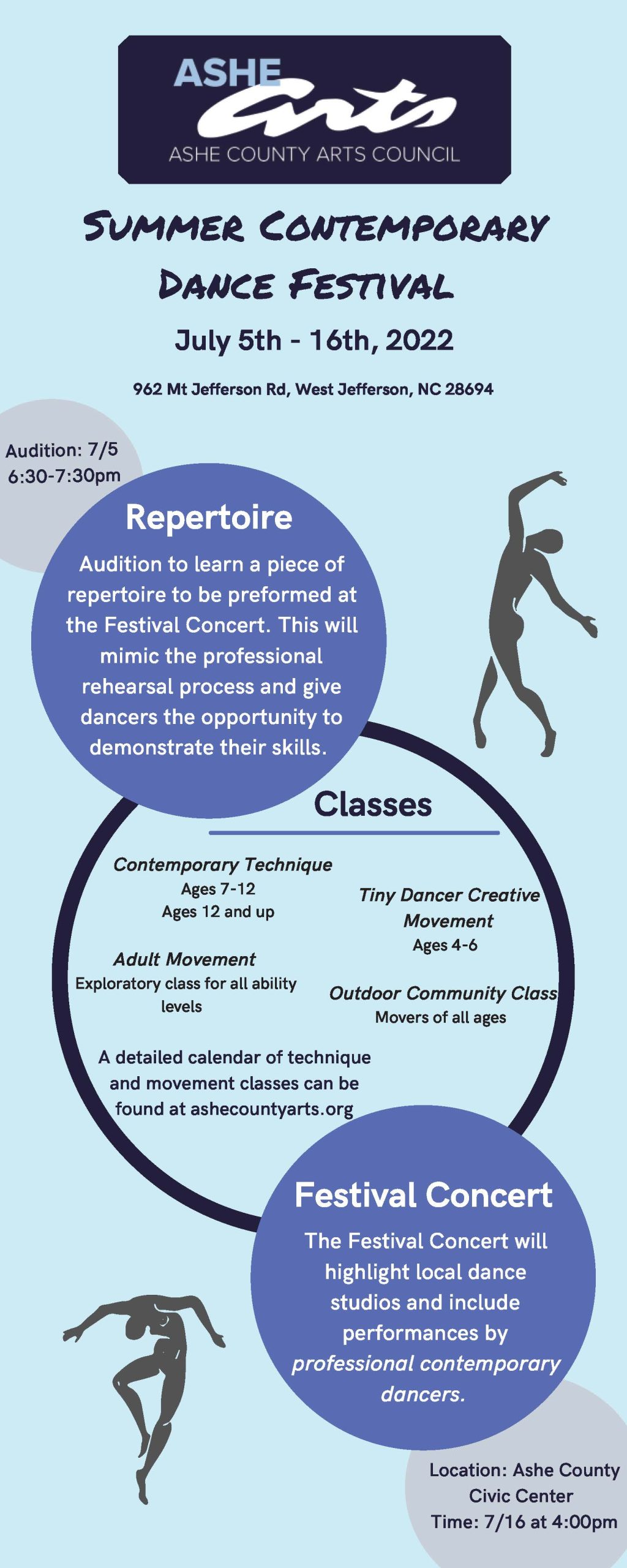 Ashe County Arts Council is excited to annouce a Summer Contemporary Dance Festival scheduled for July 5th – 16th, 2022!
The dance festival is facilitated by Makayla Church Rosenberger, the 2022 Jane Lonon Legacy Fund Grant recipient.
The festival will bring current contemporary dance practices to Ashe County by offering interactive experiences and performance opportunities to include two main components – movement workshops and a dance performance. Free community dance workshops will be available to a variety of ages and skill levels. The classes offered will include Contemporary Technique (ages 7 – 12 and 12+), Tiny Dancer Creative Movement (ages 4-6), Adult Movement (all ages and abilities) and an Outdoor Community Class for movers of all ages.
The second component of the festival will be a culminating dance concert performed at the Ashe County Civic Center. The concert will showcase local dance students from studios around the area, professional contemporary dancers and the repertoire learned by the selected festival participants. Pictured below: Makayla Church Rosenberger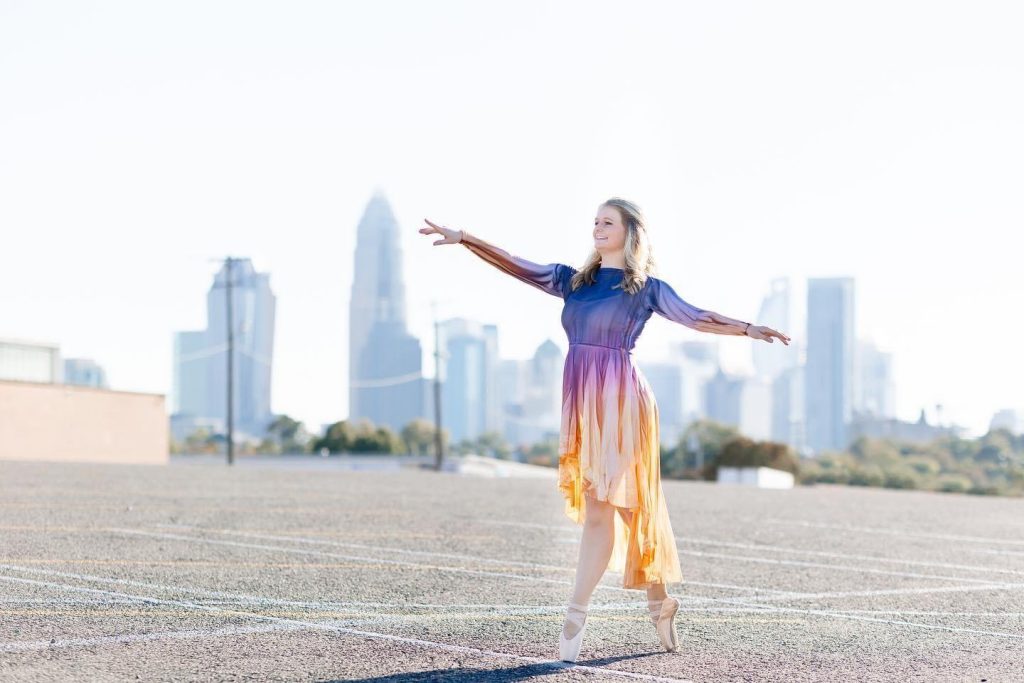 These events are free and open to the public.
Please note that registration for dance workshops is required and spaces are limited. Please use the links below to register.
Audition to learn a piece of repertiore to be performed at the Festival Concert! This will mimic the professional rehearsal process and give dancers the opportunity to demonstrate their skills!
Audition: July 5, 6:30 – 7:30 pm,
Ashe Civic Center
Ages 12+
Repertiore Rehearsal Dates:
July 6 – 8, 6:30 – 7:30 pm & July 11 – 15, 6:30 – 7:30 pm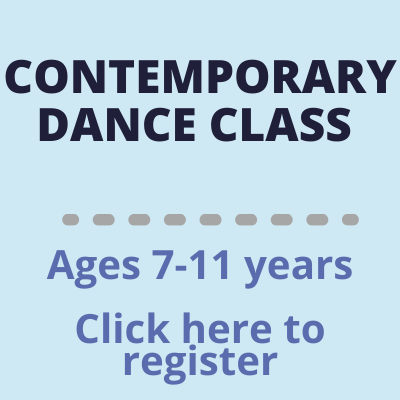 REGISTRATION CLOSED
Class Times:
 July 5 – 8: 2:30 pm – 3:00 pm

July 11 – 15: 2:30 pm – 3:00pm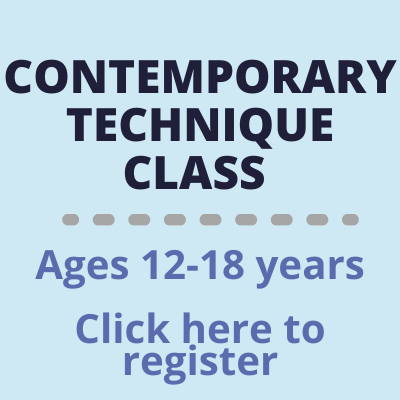 REGISTRATION CLOSED
Class Times:
 July 5 – 7: 3:30 pm – 5:00 pm

July 11 – 14: 3:30 pm – 5:00 pm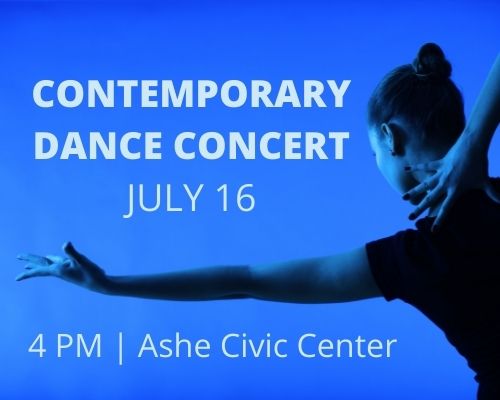 Questions? Please contact us at 336-846-2787.