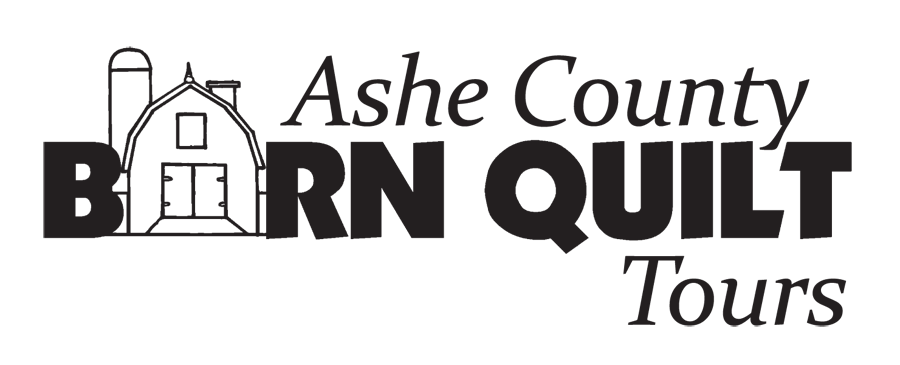 The quilt is a symbol of comfort and family. Barns are symbol of our heritage and community. What would be better than combining the two and creating a visual image of who we are and where we come from.
The Ashe County Arts Council has brought together members of our community to design, paint and mount quilt block paintings on barns in our area through the Ashe Arts Barn Quilt Project.
To date, there are 150 documented Barn Quilts in Ashe County. The list includes barn quilts sponsored by the Arts Council and barn quilts that community members have created on their own.
The county has been divided into six "loop trails" featuring a majority of 150 barn quilts. The loop trails are written instructions with mileage, landmarks and road names to help the barn quilt "hunter" to find as many barn quilts as possible.
Ashe County was one of three counties in North Carolina is be invited to participate in a pilot program creating Barn Quilts in Western North Carolina. The program is based on similar projects around the United States. The original project was funded by a Blue Ridge National Heritage Grant through Handmade in America. Ashe County is part of the Blue Ridge National Heritage Area and the mission of the organization is to protect, preserve, interpret and develop the unique natural, historical a cultural resources of Western North Carolina for the benefit of present and future generations.