ON THE SAME PAGE, Ashe County's literary festival, was born of the major expansion of the Ashe County Public Library in 2008–2009. As the new library building took shape on the hill overlooking West Jefferson, Library Director Jim McQueen consulted with Jane Lonon, Executive Director of the Ashe County Arts Council, and others about an appropriate way to celebrate and make use of the new library when it reopened. A committee was formed, and with advise from local and regional experts, the decision was made to host a county-wide Festival Read. From this modest beginning, the festival grew to the multi-faceted event that it is today, but it remains an event rooted in and guided by our beloved community.
The principal sponsors of ON THE SAME PAGE are the Ashe County Arts Council and the Ashe County Public Library, with help from members of the community.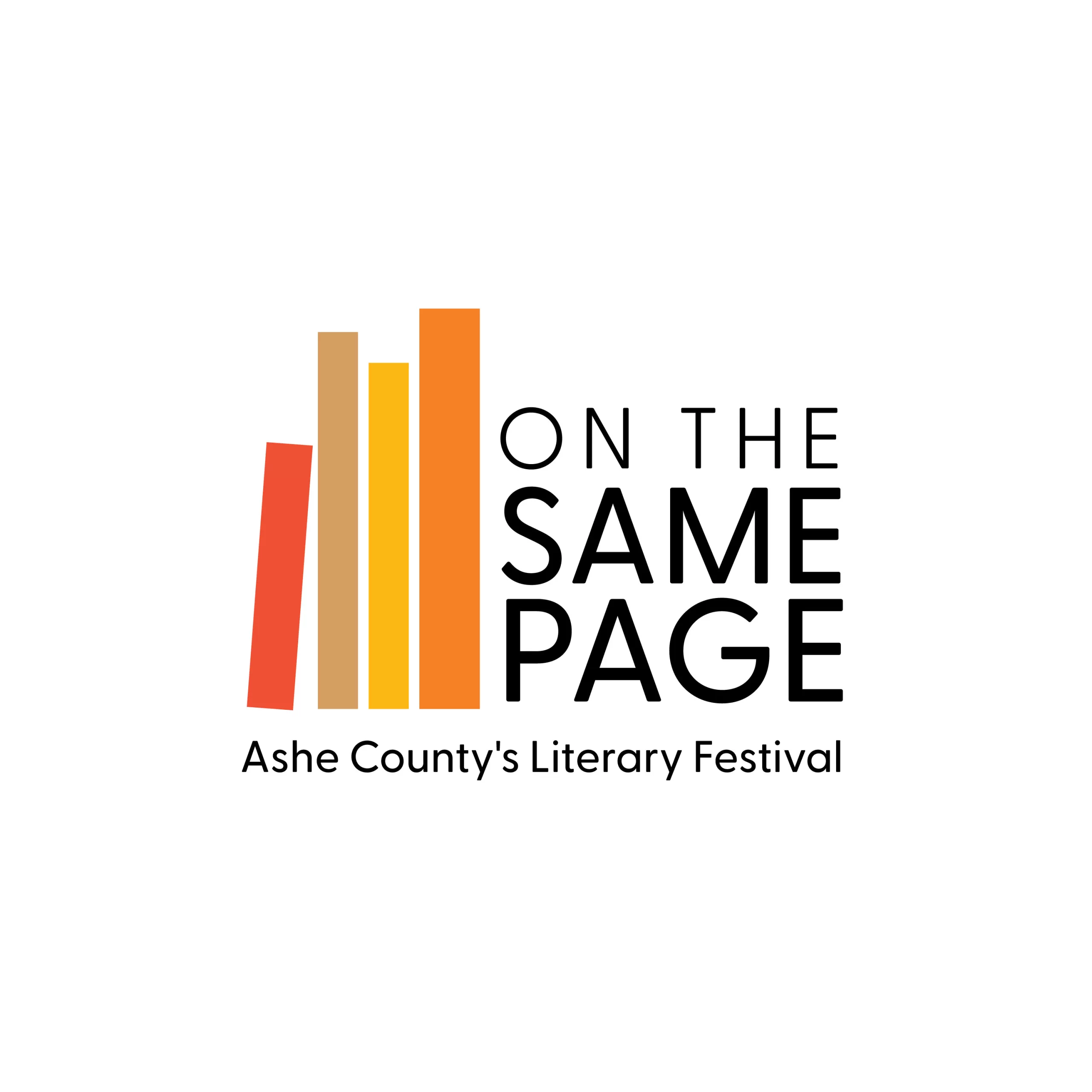 ASHE COUNTY'S LITERARY FESTIVAL WILL RETURN SEPTEMBER 12-16, 2023
Each year, the On the Same Page Festival takes on a unique theme and flavor. The theme is planned and intentional and provides a thread that is woven throughout the festival. The flavor is organic, developing naturally from the combination of people and special events that are part of the festival, as well as the spirit of the mountain community in which it is held. Readings, writing workshops, discussions, visual art, performance art, film, spoken word, craft, food, and more blend together each year to become the special experience that is On the Same Page.
A COMMUNITY FESTIVAL
Besides celebrating the library, the arts in Ashe County, and 'close-to-home' authors, ON THE SAME PAGE is intended to expand the reading experience of all citizens of Ashe County, regardless of age and interest. Each year, the Arts Council sponsors a full range of performers in Ashe County Schools that connect to the festival and focus on literature and the importance of reading and writing.