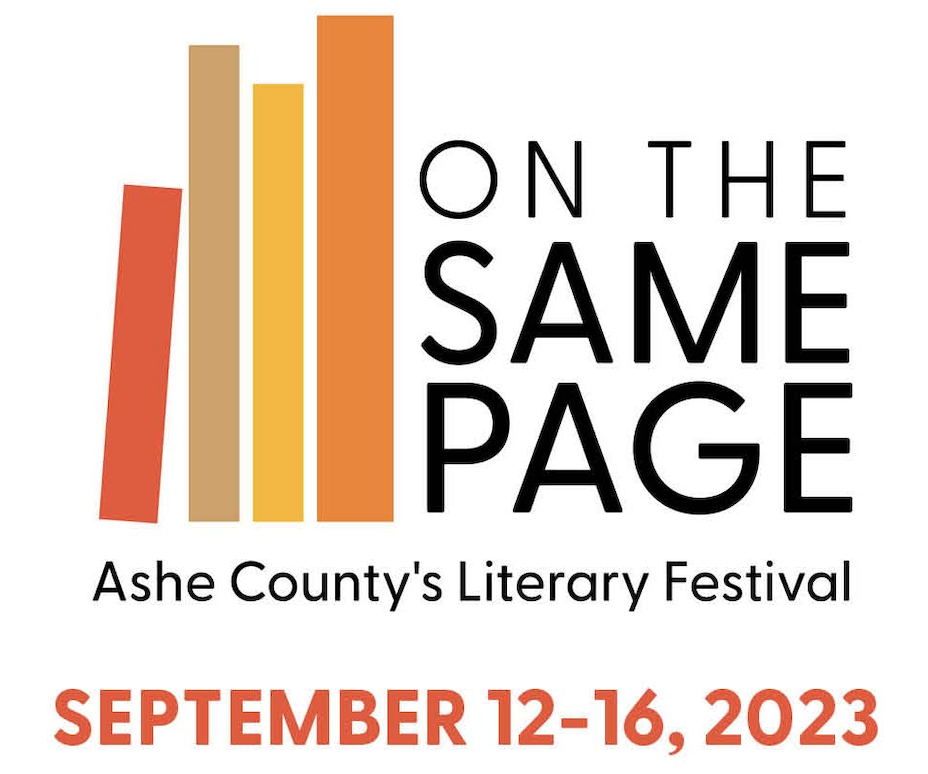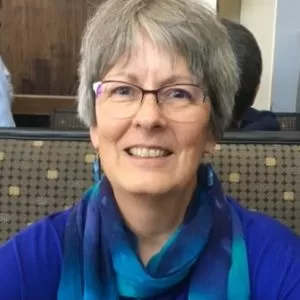 BARBARA BENSON
Barbara Benson is a retired educator, consultant, and author.  She taught high school English in Boone, NC, and education at Appalachian State University.  She is the author of two books for educators, Student-led Conferencing Using Showcase Portfolios, and How to Meet Standards, Motivate Students and Still Enjoy Teaching.  Barbara recently relocated from Todd to Winston-Salem, North Carolina.  She has two sons, two daughters-in-law, and three fantastic grandchildren. She can be reached at estellesview@gmail.com.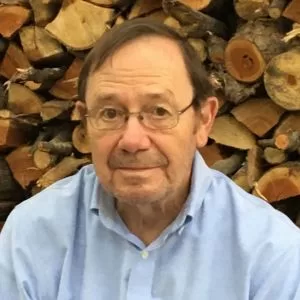 WAYNE CALDWELL
Wayne Caldwell is the author of two novels, Cataloochee (2007) and Requiem by Fire (2010; reprinted 2020), and a volume of poems, Woodsmoke (2020). He has won the Thomas Wolfe Memorial Literary Award from the WNC Historical Association, and the James Still Award from the Fellowship of Southern Writers.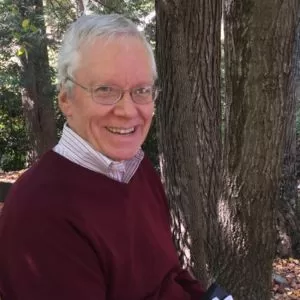 MARK DE CASTRIQUE
Mystery writer Mark de Castrique has authored twenty-three books.  His novels have received starred reviews from Publishers Weekly, Library Journal, and Booklist. The CHICAGO TRIBUNE wrote, "As important and as impressive as the author's narrative skills are the subtle ways he captures the geography – both physical and human – of a unique part of the American South." 
Mark is a veteran of the broadcast and film production business. In Washington DC, he directed numerous news and public affairs programs and received an EMMY Award for his documentary film work.  His years in Washington inspired his DC thrillers, THE 13TH TARGET, involving a terrorist plot against The Federal Reserve, THE SINGULARITY RACE, a winner-take-all quest for Artificial Intelligence, and SECRET LIVES and DANGEROUS WOMEN.  SECRET LIVES was nominated for the Edgars 2023 Sue Grafton Memorial Award. Mark lives in Charlotte, but he and his wife Linda can be often found in the NC mountains or the nation's capital.
GEORGANN EUBANKS
Georgann Eubanks is the author of five books from the University of North Carolina Press.  The latest is Saving the Wild South: The Fight for Native Plants on the Brink of Extinction. Her last book The Month of their Ripening: North Carolina Heritage Foods Through the Year was also issued in paperback at the same time. Georgann has published poetry, fiction, profiles, reviews, and essays in many magazines and journals, including Southern Cultures, South Writ Large, Our State, and Oxford American. She directs the annual Table Rock Writers Workshop, a one-week writing camp for adults held in the Blue Ridge Mountains. She is also the author of the three-volume Literary Trails series commissioned by the NC Arts Council and published by UNC Press.  . GeorgannEubanks.net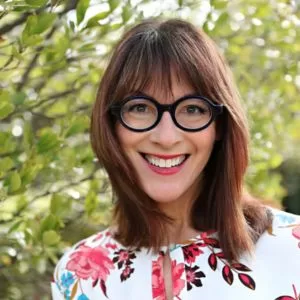 ELIZABETH HUDSON
Elizabeth Hudson, a North Carolina native, holds a B.A. degree in English from the University of North Carolina at Greensboro. Starting her publishing career at Our State magazine in 1997, she rose from the circulation department to become the editor-in-chief of the 90-year-old publication in 2009. During her more than 20 years with the magazine, she has explored the state's culinary and natural wonders, from discovering the best barbecue to the most photographed waterfalls. Under her leadership, the magazine's paid circulation has grown by over 30 percent, earning national attention and consecutive Gold Eddies for "Best Issue" from FOLIO: magazine in 2011 and 2012. Elizabeth has received numerous awards for her contributions, including the Ethel N. Fortner Writer and Community Award in 2014, the Charles Kuralt Award in 2016, induction into the North Caroliniana Society in 2019, and the 2021 Book Award of Excellence from the North Carolina Society of Historians for her latest book, Silver Linings.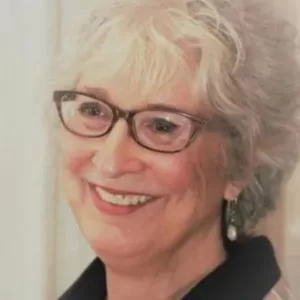 MARJORIE HUDSON
Award-winning author and educator Marjorie Hudson was born in the Midwest, grew up in Washington, DC, and now lives in rural North Carolina. Her debut novel Indigo Field uses the voices of trees, the spirits of the dead, and a community of present-time characters to confront issues of justice and past crimes against Black and Indigenous people in the South. Her story collection Accidental Birds of the Carolinas explores the lives of newcomers encountering the South, and her creative nonfiction mosaic Searching for Virginia Dare digs into the disappearance of America's first colony through research, travelogue, interview, and memoir. Her work raising awareness of enslaved poet George Moses Horton earned her the Sarah Belk Gambrell Artist-Educator Award. Hudson lives with her husband Sam and dog DJ on a century farm in Chatham County, where she mentors writers and reads poetry to trees. https://www.marjoriehudson.com/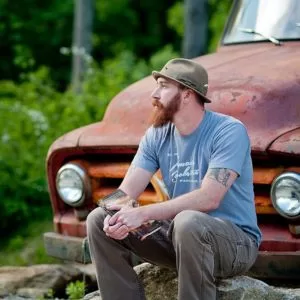 DAVID JOY
David Joy is the author of When These Mountains Burn (winner of the 2020 Dashiell Hammett Award), The Line That Held Us (winner of the 2018 Southern Book Prize), The Weight of This World, and Where All Light Tends to Go (Edgar finalist for Best First Novel). His stories and creative nonfiction have appeared in a number of publications, and he is the author of the memoir Growing Gills: A Fly Fisherman's Journey and a coeditor of Gather at the River: Twenty-Five Authors on Fishing. Joy lives in Tuckasegee, North Carolina.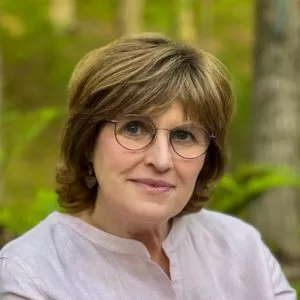 PATTI FRYE MEREDITH
Patti Meredith grew up in Galax, Virginia. Most of her stories are set in the Blue Ridge Mountains, but her debut novel, South of Heaven, takes place in the North Carolina Sandhills where her family's roots run deep.
After graduating from Virginia Tech with a degree in horticulture, she was fortunate to cultivate a career in television production and marketing and worked for many years at PBS North Carolina on the long running program, North Carolina People with William Friday. Patti holds an MFA in Creative Writing from the University of Memphis. Her stories have appeared in Appalachian Review, Still: The Journal, and Mulberry Fork Review. Patti, her husband, Lee, and their Springer Spaniel, Maggie, are now settled in Chapel Hill.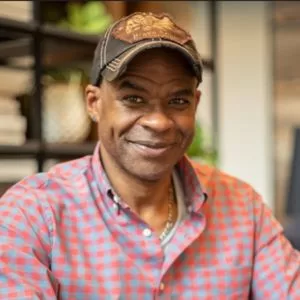 BRENDAN SLOCUMB
Brendan Nicholaus Slocumb, a Fayetteville, North Carolina native, holds a degree in music education with concentrations in Violin and Viola from the University of North Carolina at Greensboro. With over two decades of experience, he has excelled as a music educator in public and private schools, teaching general music, orchestra, and guitar ensembles from kindergarten through twelfth grade. Brendan's students have been recognized in district and regional orchestras, showcasing his talent as an exceptional teacher. His love for music began at a young age when he started playing violin through a public school program, and it became a life-saving force and a gift he passionately imparts to children. His dedication to music led him to perform with prestigious symphonies and serve as a concertmaster for orchestras. Brendan also runs a private music studio, teaching violin, guitar, and piano. In addition to his musical achievements, he is an accomplished writer, publishing two novels, The Violin Conspiracy and Symphony of Secrets,  exploring intriguing stories within the world of classical music. He believes music can bridge gaps and connect people from diverse backgrounds, making it a powerful tool for communication and bonding. Currently, Brendan is working on his third novel set to be published in early 2025.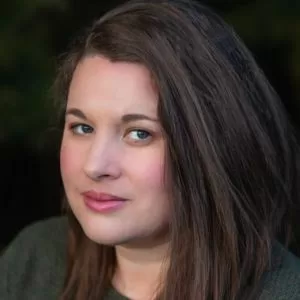 ANNE CHESKY SMITH
Anne Chesky Smith is the Executive Director of the Asheville Museum of History. She holds MA degrees from Appalachian State University and the University of Georgia and received her BA degree from UNC-Asheville. She has published a number of local history books, including Murder at Asheville's Battery Park Hotel: The Search for Helen Clevenger's Killer, which was a finalist for the 2022 Thomas Wolfe Memorial Literary Award. She also writes a monthly history column for the Asheville Citizen-Times.  Anne serves on the boards of the Guastavino Alliance, the RAIL Memorial Project, the North Carolina Federation of Historical Societies, and the Friends of WNC Museum of History and Culture, and as a steering committee member and the Appalink Editor for the Appalachian Studies Association. She received the Historic Resources Champion Award in 2022 from the Historic Resources Commission of Asheville and Buncombe County.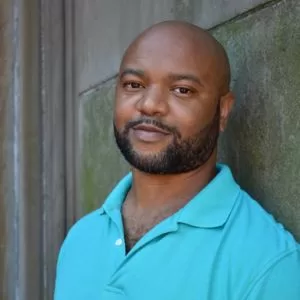 DE'SHAWN CHARLES WINSLOW
De'Shawn Charles Winslow's first novel, In West Mills, was the winner of the Center for Fiction First Novel Prize, a finalist for the Los Angeles Times Book Prize, Lambda Literary Award, Publishing Triangle Award, and Willie Morris Award for Southern Writing. He has been featured as a "Writer to Watch" in The New York Times and one of the "Black Male Writers of Our Time" in T, The New York Times Style Magazine. He was born and raised in Elizabeth City, North Carolina, graduated from the Iowa Writers' Workshop and now lives in Atlanta, GA.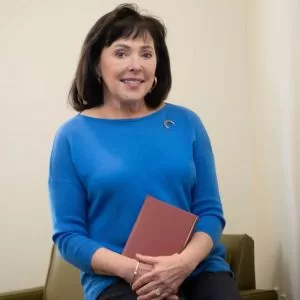 SUSAN ZURENDA
Susan Beckham Zurenda taught English for 33 years on the college level and at the high school level to AP students. Her debut novel, Bells for Eli (Mercer University Press, March 2020; paperback edition March 2021), has been selected the Gold Medal (first place) winner for Best First Book—Fiction in the 2021 IPPY (Independent Publisher Book Awards), a Foreword Indie Book Award finalist, a Winter 2020 Okra Pick by the Southern Independent Booksellers Alliance, a 2020 Notable Indie on Shelf Unbound, a 2020 finalist for American Book Fest Best Book Awards, and was nominated for a Pushcart Prize for 2021. Susan has won numerous awards for her short fiction, including winning the South Carolina Fiction Prize twice. Her second novel, The Girl From the Red Rose Motel, will be published September 5, 2023, by Mercer University Press.  The author lives in Spartanburg, SC.