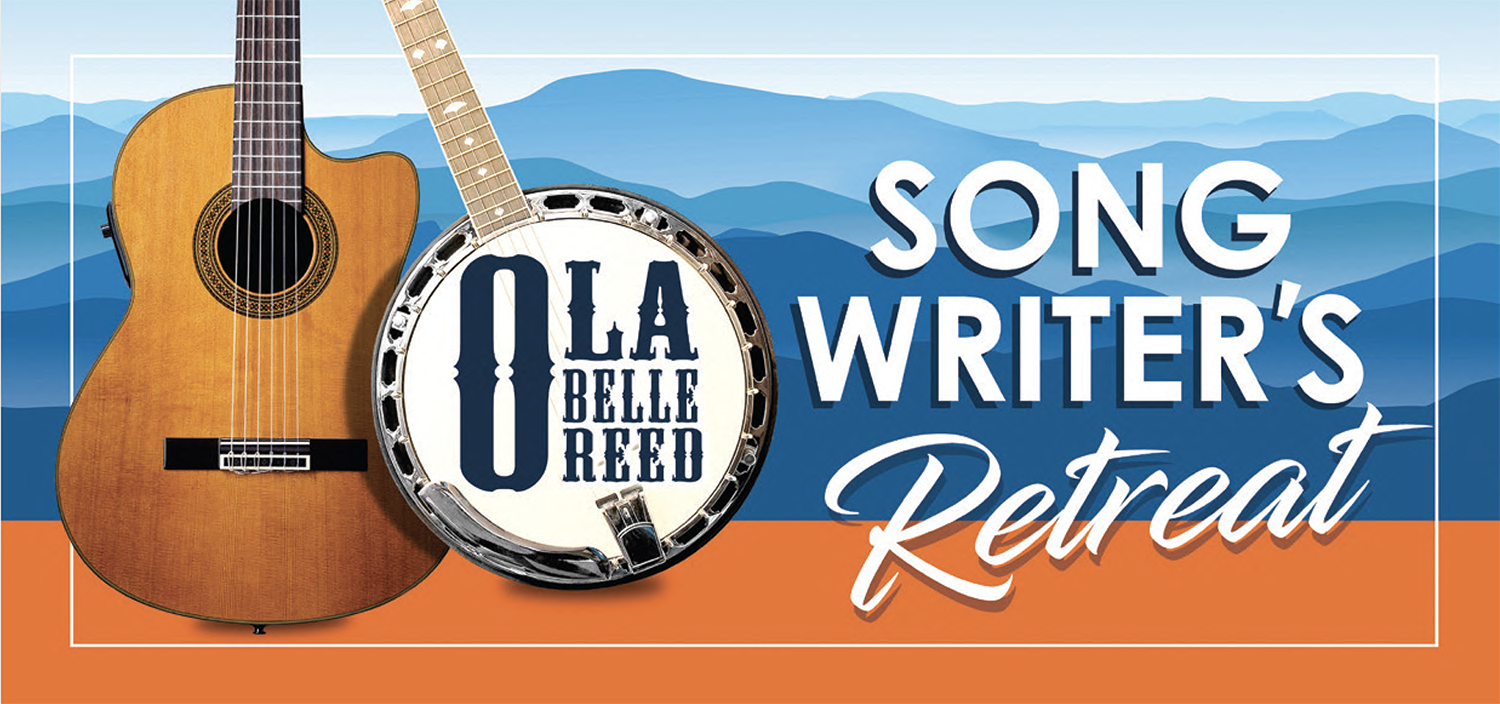 April 12-14, 2024
A weekend in the Appalachian Mountains of North Carolina teaching songwriting with intention.
The Ola Belle Reed Song Writer's Retreat pays tribute to Ola Belle Reed, Ashe County, North Carolina's National Heritage Fellowship Award and IBMA Lifetime Achievement Award winner.
North Carolina and nationally renowned songwriters on staff are excited to share their techniques in craft and art with you. Whether you are an experienced songwriter or about to write your first song, these retreats will help you add skills to your own magic, with detailed concepts, practice and instruction. 
The retreat will include workshops/lectures, song swaps, jam sessions, critiques, instructor concert, student showcase and more.  2024 Retreat instructors: Cathy Fink, Reggie Harris, and Don Henry.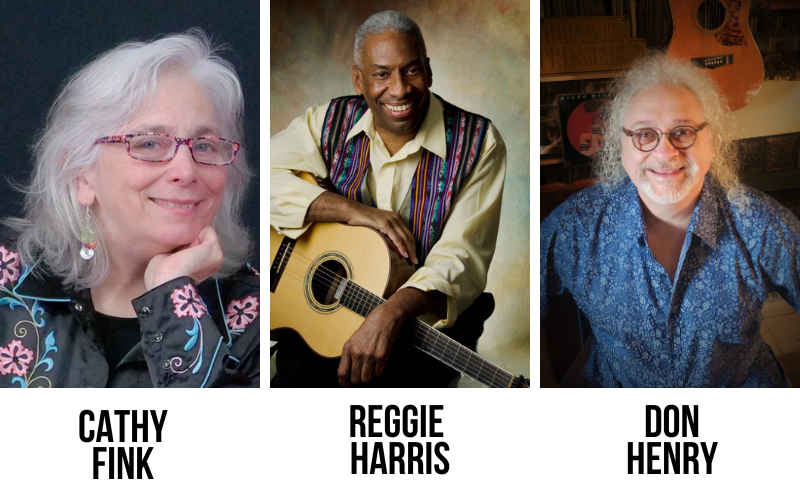 Registration Details
The retreat will be held in person at the Ashe Civic Center and  Ashe Arts Center.
EARLY BIRD REGISTRATION (until Jan. 1, 2024): $325 adult, $150 student
REGULAR REGISTRATION: $375 adult, $150 student
Tuition assistance and limited partial scholarships are available contact info@ashecountyarts.org for more information.
Tuition will include instruction and hospitality Friday-Sunday. It does not include accommodations or meals.
Retreat Details
Covid Protocols: Masks are currently optional but encouraged in Arts Council venues. Participants must be flexible to mandatory masking as the protocols could change based on recommendations of the local health department and government.
Location: Ashe Civic Center, West Jefferson, NC
Click Here for a map of the area
Cancelation Policy: Registrations may be cancelled 30 days prior to the first day of the retreat. A $25 cancellation fee will apply. After this period no registration refunds will be given.
Questions? Contact the Arts Council at 336-846-2787 or by email at info@ashecountyarts.org.
Plan Your Visit
The retreat will be held in person at the Ashe Civic Center and Ashe Arts Center.
Ashe Civic Center: 962 Mount Jefferson Road, West Jefferson, NC 28694
Ashe Arts Center: 303 School Avenue, West Jefferson, NC 28694
Accommodations 
We recommend that retreat participants stay close to the town of West Jefferson. It's a busy weekend!
We also recommend that you plan ahead for your visit. We are located in a beautiful rural area, so lodging can be limited and you will want to book something ahead of time.
The Ashe County Chamber of Commerce is a great help with accommodations and tourism information:
https://ashechamber.com/accommodations.php
We also recommend the Holiday Inn Express West Jefferson
Air B&B and VRBO have vacation rentals that can also be great options.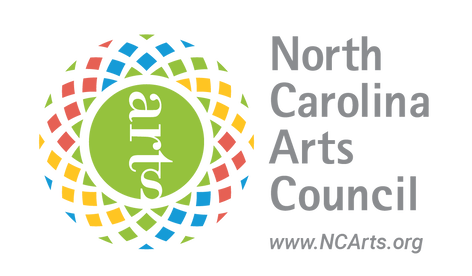 This project was supported by the North Carolina Arts Council, a division of the Department of Natural and Cultural Resources, with funding from the National Endowment for the Arts.