Saturday, October 15
7:30 pm
Tickets available in advance or at the door
Ashe Civic Center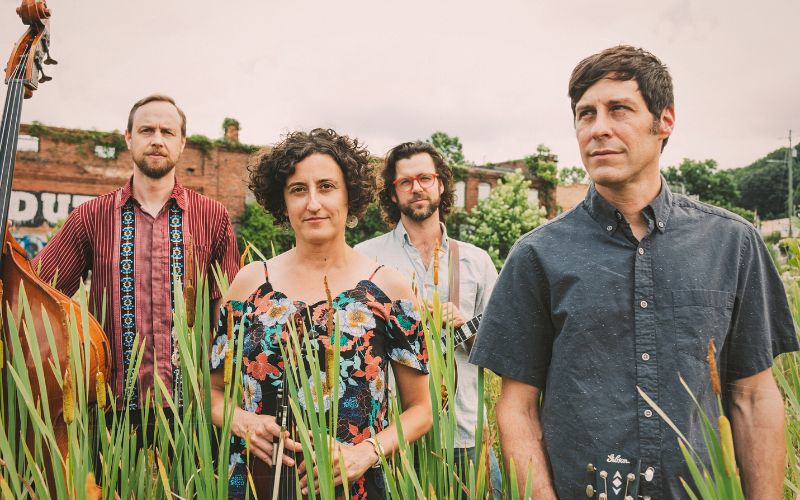 The innovative original bluegrass and klezmer music of Zoe & Cloyd springs from a confluence of the rich traditions and complementary styles of fiddler/vocalist Natalya Zoe Weinstein and multi-instrumentalist/vocalist John Cloyd Miller. Coming from a lineage of klezmer and jazz musicians, Natalya trained classically in her home state of Massachusetts before moving south in 2004. John, a twelfth generation North Carolinian and grandson of pioneering bluegrass fiddler, Jim Shumate, is a 1st place winner of both the prestigious Chris Austin Songwriting Contest and the Hazel Dickens Songwriting Contest. He is also an Artist Fellowship recipient for songwriting from the North Carolina Arts Council. Long-time fixtures of the Asheville, NC music scene, Zoe & Cloyd appeared in Season 5 of the nationally syndicated PBS show, David Holt's State of Music in 2021. Their fourth studio album, Rebuild, produced by Jon Weisberger, was released on Organic Records in October 2021.
Zoe & Cloyd are joined by IBMA award-winners Bennett Sullivan on banjo/guitar and Kevin Kehrberg on bass. Bennett Sullivan is a highly regarded composer, performer and educator, renowned for his skills on banjo and guitar. A veteran of countless stages, Bennett has toured with many bluegrass greats and performed with Steve Martin and Edie Brickell in their Broadway musical production, Bright Star. Kevin is a master of the upright bass having performed jazz, bluegrass and old-time music all over the world from Indonesia to Kyrgyzstan, Japan and beyond. He is a much sought after session player and the chair of the music department at Warren Wilson College. Together, the band delights audiences with soaring harmonies, heartfelt songwriting and dazzling instrumentals, seamlessly combining original bluegrass, klezmer, and folk stylings with sincerity and zeal.