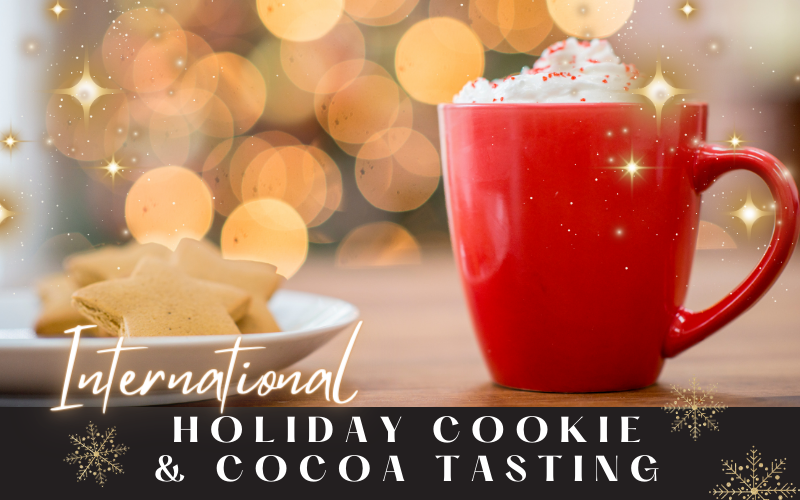 Ashe Arts Center
Saturday, December 9, 6:00 pm
Tickets: $35
Enrich your experience of the holiday season with tastes of different cultures!
Experience unique flavors by joining the Ashe County Arts Council's welcome to winter. The evening will honor the winter holiday and Christmas customs in Mexico, India, and Germany with speakers who are familiar with those countries.
Cookies are synonymous with tradition and winter festivities. How many of us enjoy those cookies that came from the "old country"? We can't speak the language, but we can say the name of the cookies and devour them. What is more wintry than a steaming cup of cocoa? Guests will enjoy cookies from those nations as well as their cocoa and other hot drinks.
Each guest will take home a custom Arts Council Holiday Mug and a booklet select recipes for the items offered during the evening.
Proceeds from the fundraiser benefit Arts in Education programs which the Arts Council offers to the Ashe Public Schools.