The Ed Perzel Chamber Music Series is pleased to present a Sunday afternoon concert featuring musicians from the greater Charlotte area. The Charlotte Players will perform at 2pm on April 24 at the Ashe Arts Center.
Performing the Dvorak Piano Quintet, op. 81 and Puccini's Crizantemi are Tomoko Deguchi – piano, Lenora Leggatt and Tatiana Karpova – violin, Vasily Gorkovoy – viola, and Oksana McCarthy – cello.
Covid-19 policies including:
All patrons must show proof of full vaccination against COVID-19 with photo ID or proof of a negative lab-conducted COVID-19 test taken and dated within 72 hours of the performance with photo ID. Minors 12-17 may show proof of vaccination or negative test without ID.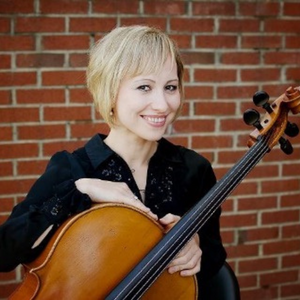 Oksana McCarthy is known as a performer and teacher. Her performance experience covers the complete spectrum of music; from classical music including chamber music, solo recitals, and concertos with numerous symphony orchestras, in countries throughout the world including Belgium, France, Germany, Switzerland, Spain, Canada, Australia, Austria, Netherlands, Poland, Norway, Russia, Uzbekistan and the United States.
Currently Mrs. McCarthy performs regularly with the Charlotte Symphony, Union Symphony, Rock Hill Symphony and Opera Carolina. In 2012, Oksana founded Carolina Royal Strings. Today, CRS is Charlotte's premier string ensemble.
Oksana grew up in Tashkent, Uzbekistan, where she began taking cello lessons at the age of 6. She graduated from Lynn University Conservatory of Music in Florida, United States where she received a Master of Music degree. She received her Bachelor degree at University of Music and Performing Arts in Munich, Germany.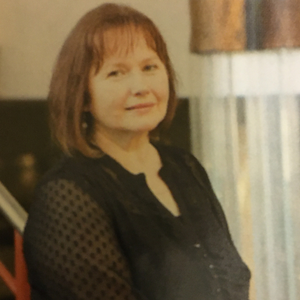 Tatiana Karpova joined the Charlotte Symphony shortly after immigrating from Russia in 1999. A graduate of the Sverdlovsk Conservatory, she continued her musical studies at the Moscow Gnessin Institute of music , where she completed her DMA. 
After winning second price at the David Oistrakh Violin Competition in 1988, Tatiana began a busy performing career as a soloist and chamber musician.   Right now Ms. Karpova is an active teacher and performs with chamber groups.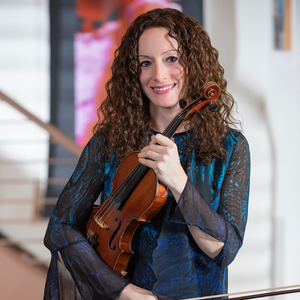 Originally from Rochester, New York, violinist Lenora Cox Leggatt began studying at age 7 and made her solo debut with the Rochester Philharmonic Orchestra at 16. She earned her Bachelor of Music degree from the Eastman School of Music studying with Catherine Tait and Zvi Zeitlin, and Master of Music degree from the Cleveland Institute of Music with Donald Weilerstein.
Lenora served as concertmaster for The Cleveland Opera Orchestra for eight years, and for the former Ohio Chamber Orchestra and Cleveland San Jose Ballet. She has appeared as concertmaster under conductors such as Leonard Slatkin and Andre Previn, and as soloist under Peter Bay and Leslie Dunner. Ms. Leggatt has enjoyed performing in the violin sections of the Cleveland Orchestra, Rochester Philharmonic, Charlotte Symphony and San Diego Symphony, and was a tenured member of the Calgary Philharmonic for three years.
A three-year fellowship student at the Aspen Music Festival, she has also performed in the music festivals of Tanglewood, Basel, and London where she gave a world premiere performance with her twin sister—oboist, Johanna Cox Pennington. In addition, Lenora and Johanna's Carnegie Hall performance of the music of Dinos Constantinides was critically acclaimed as "the highlight of the concert".
Ms. Leggatt currently resides in Charlotte with her husband and son and performs regularly with the Charlotte Symphony.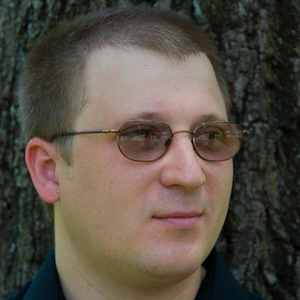 Vasily Gorkovoy, violist, was born in Taganrog, Russia. He earned his Bachelor's degree from Rostov-on-Don State Conservatory. Vasily received the Master of Music degree from Texas Christian University and later completed the Artist Certificate program at Southern Methodist University. Vasily enjoys playing chamber music and has performed in several chamber music festivals. Currently, Vasily works as a private violin and viola and as a part-time member of the Charlotte Symphony, and as a member of the Winston-Salem Symphony, Hilton Head Symphony, and Union Symphony orchestras. He is actively performing in the Charlotte area with string quartets, giving concerts in churches, schools, and concert halls.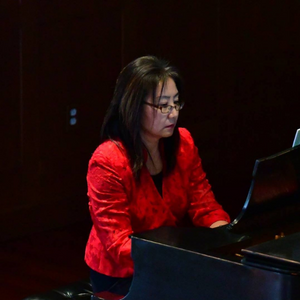 Tomoko Deguchi started her performing career in Japan, specializing in contemporary music. She gave solo and joint recitals and has been featured performer at numerous concerts including the 20th-Century Piano Music series, the Young Artist Concert series, Kobe Art Conference Competition concert, and the Buffalo Contemporary Ensemble Concert series. She was selected to perform in Gabriel Chodos studio recital at Aspen Music Festival, was selected one of the six finalists in the Crane Festival of New Music, National Student Performers Competition, and was the 1998 Concerto Competition winner at the University of Wyoming. She was invited as a guest performer at the Northern Illinois University, where she did a recording for her first solo piano album Syncopated Lady, featuring works of members of the American Composers Forum (1999, Capstone Records). Her recording is also included in the Music of Laurel Firant (2006, Capstone Records). She was the featured pianist on Ronald Keith Parks' composition Reflections and Lore.
In 2008, she founded a new music ensemble, Out of Bounds, which she performs with other featured professional performers from the Charlotte region. She has performed for Charlotte-based Sensoria Festival of the Arts (accompanying the Paul Taylor Dance Company), Charlotte New Music Festival, and Providence Chamber Music Series. In 2017 the Out of Bounds Ensemble was invited as the resident ensemble for the Charlotte New Music Festival. Deguchi organized and performed in three concerts as part of this event.
Deguchi is a professor of Music Theory at Winthrop University. Her research topics include music of Tōru Takemitsu and other Japanese composers, music and narrative, film music, and intersections between music theory and culture and aesthetics, among others.